Bir village in the state of Himachal Pradesh is an emerging tourist destination and is now a hub for ecotourism, meditation and spiritual studies for Buddhists. It is located in the Kangra district near the Joginder Nagar Valley in the state. There are many Buddhist monasteries which attract people from all around the country. In the history Bir was ruled by Pal dynasty of Chandravanshi lineage.
There are many institutions and attractions in the village which attracts a lot of tourists and knowledge seekers from different parts of India as well as abroad. There is Deer Park Institute which is a center for studying classical Indian wisdom traditions, then there is Dharmalaya Institute which is an eco-campus for contemplative practice and service learning and is opted by many wanderers. Chokling Gompa and a large stupa are some of the major attractions of the village. The main adventure activity which is a highlight of the village is Para-gliding. People come from different places to experience the fun-filled adventurous activity along with camping. The main season of flying is from September to October which can further get extended to November.
The beautiful village is located in the Tehsil of Baijnath. It is hardly 50 kms from Dharamshala and is just 14 kms from Billing. The nearest railway station is Ahju on the narrow-gauge line which runs from Pathankot to Jogindernagar via Kangra.

Adventure

Himachal Pradesh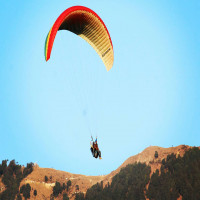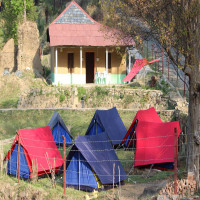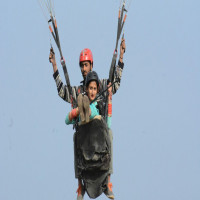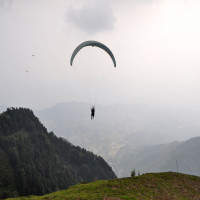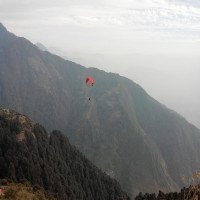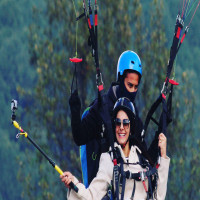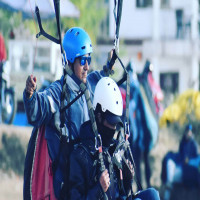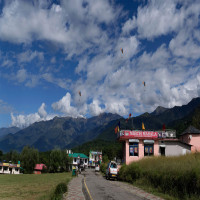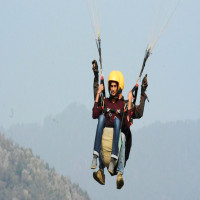 Accommodation
Meals
Transport
Destination
Overall