The newly developed tourist destination in the state of Gujarat is a trending spot for people from all around the world. It was launched on 31st October 2018 and has gain a lot of tourists in a small amount of time. The Statue of Unity is the tallest and the grandest statue made in the memory of the Iron Man of India, Sardar Vallabhbhai Patel. The Prime Minister of India, Shri Narendra Modi took this initiative 5 years ago to pay tribute to the national personality who united India as one and thus it is named as Statue of Unity. It is taller than any statue in the world with a whopping height of 183 meters. It is made near the Sardar Sarovar Dam in the Narmada District in the village of Kevadiya, Gujarat. This contribution has intrigued people to look and feel the tallest Statue of the world.
Top attractions of Statue of Unity
Viewing Gallery
There is a lot for tourists such as the viewing gallery inside the statue which gives excellent views of hills, Narmada river and lets people take photos.
Museum
There is a museum made to highlight the contribution of Sardar Vallabhbhai Patel and bring back pieces from history. It is also made in order to bring forth the process of making of the statue.
Also Read: About the extraveganza of art
Valley of Flowers
There is a beautiful Valley of Flowers with variety of flowers all around and a view of the Statue. It has become one of the most popular tourist destinations in couple of months and the place is totally worth it.
Things to do near Statue of Unity
Explore the beautiful landscape of the place.
Get intrigued by the making of the tallest statue in the world and also know more about history carved with Sardar Vallabhbhai Patel's name.
Best time to visit Statue of Unity
Winters are best to go on trip to the state of Gujarat. The statue of Unity remains open from Tuesday to Sunday and remains closed on Monday due to maintenance work.
How to reach Statue of Unity?
Vadodara is the nearest big city to the Statue of Unity which is also the nearest airport connected and is 90 kms from there. The nearest railway station is also in Vadodara from where people can take any public transport or get a cab directly to the site.
You can plan your trip and create your own route to the city with Adotrip's technically driven circuit planner. Click here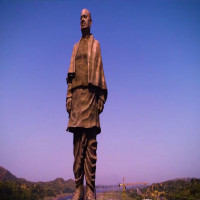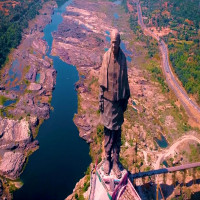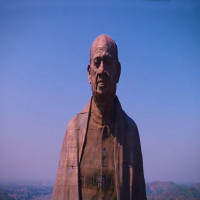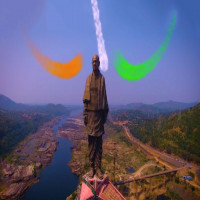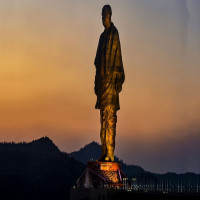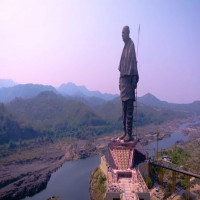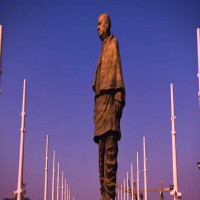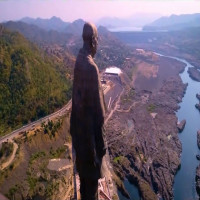 Accommodation
Meals
Transport
Destination
Overall