Jim Corbett National Park is one of the oldest and most popular national parks in India. This National Park was established long back and was the first one to come under the Project Tiger initiative. It was established back in 1936 and was known as Hailey National Park in order to protect the Bengal tigers which were endangered. Later it was renamed on the name of Jim Corbett who played a major role in the establishment of the national park. It is situated in the state of Uttarakhand in the Nainital District and is one of the most popular tourist destinations of the state.
It is an ecotourism destination which contains a vast variety of fauna and has more than 488 species in the current time. There are many different varieties of trees as well which can be identified by those having knowledge of flora as well. The tourist activities have become largely popular in the place which has also somehow affected the ecological balance of the national park. It is a great place for wildlife as well as nature lovers. The overall landscape of the Corbett is a spot for long vacations. There are various different points of interest other than the National park such as Corbett falls, safaris, treks and temples.
Top attractions of Jim Corbett
Sattal
Sattal is basically a small town which has been interconnected with seven freshwater lakes. Thus, the name is quite apt for it. In this place, you can see a lot of migratory birds which makes it to be one of the best places for the bird lovers to explore and visit.
The town of Lansdowne is undoubtedly one of the most scenic spots to explore and visit near Jim Corbett National Park. Moreover, what is interesting to know is the fact that this was named after the viceroy of India during the British era. Read More..
Rishikesh is considered to be one of the most sacred settlements of the Hinduism. However, in today's times, this place is more of the adventure capital of India. People love to participate in activities like river rafting, bungee jumping etc. Read More..
Also Read: Different animal creatures doing wonders here
Things to do in Jim Corbett
You can try river rafting. It is quite an adventurous activity to enjoy.
Bungee jumping is another activity which can give you a thrilling experience.
Visit the Beatles Ashram.
Best time to visit Jim Corbett
The months from November to February are the best time to visit Jim Corbett National Park.
How to reach Jim Corbett?
Ramnagar has quite a good road network which connects the different cities with each other. So, planning a trip via road to Jim Corbett would be a great and convenient experience for you. If you are planning to visit via train then Ramnagar is the only nearest railway station to Jim Corbett National Park. There is even a direct train which runs from Ramnagar to Delhi.
You can plan your trip and create your own route to the city with Adotrip's technically driven circuit planner. Click here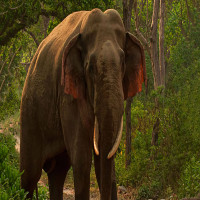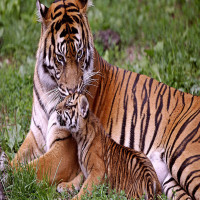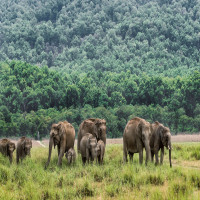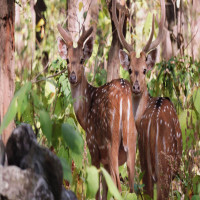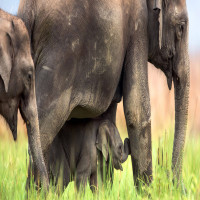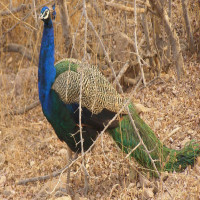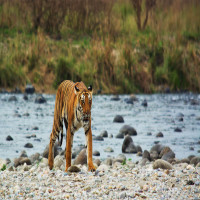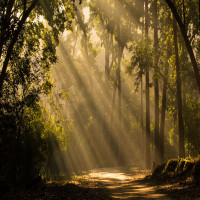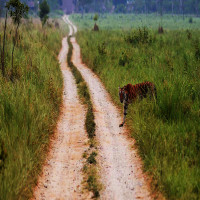 Accommodation
Meals
Transport
Destination
Overall