Want to see a wonder of sand and salt? Yes, a result of a perfect blend between Arabian Sea and Thar Desert which makes it attractive for the eyes. It is a splendid beauty which looks thousand times more ravishing at full moon nights when the desert shines like a diamond and salt increases the glow. Go there on a full moon night and enjoy the programs held there.
The Great Rann of Kutch is a popular tourist destination in the Thar desert of Gujarat. It is a salt marsh located in the Kutch district of Gujarat. When it comes to salt deserts, it is certainly one of the largest and is an epic view for the tourists coming from all around the world. Kutchi people mainly reside here, and the language spoken is also the same. There are two parts of the Rann of Kutch which is combined by the Great Rann of Kutch and the Little Rann of Kutch.
Top attractions near Rann of Kutch
Kalo Dungar
Kalo Dungar is a black hill and also the highest point of Kutch from where people get a spectacular view of nature, Rann and most importantly Indo-Pak border which attracts a lot of crowd.
Mandvi Beach
This beach in the Kutch is a perfect getaway destination for tourists as well as locals. It gives a serene view of shores which is loved by all.
Kutch Museum
It is the oldest museum in the state of Gujarat and is perfect for those who are history freaks. There are precious inscriptions, scripts from Kutchi culture, artefacts related to tribal culture of history and much more.
Things to do in Rann of Kutch
The Government of Gujarat has started to host a festival in the place in order to boost tourism and also to make people aware of the local culture, cuisine and people to experience the best of Rann of Kutch. The festival known as Rann Utsav is hosted in winters when people can see the full moon through the desert and live a lifetime experience.
Best time to visit Rann of Kutch
The best time to visit Gujarat or Rann of Kutch is winters for two reasons. One that winters are extremely pleasing, and weather is beautiful as compared to that of summers. Secondly, the most popular festival Rann Utsav starts in November and continues till February which is the best time for sure.
How to reach Rann of Kutch?
Bhuj is the nearest city accessible via all means of transport. People can get down at Bhuj and hire a cab directly to Rann of Kutch.
You can plan your trip and create your own route to the city with Adotrip's technically driven circuit planner. Click here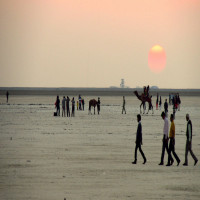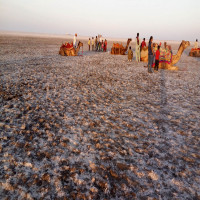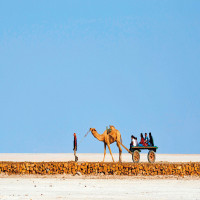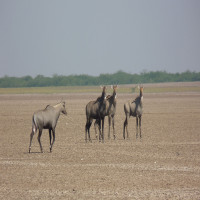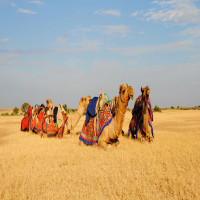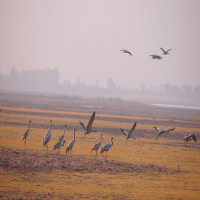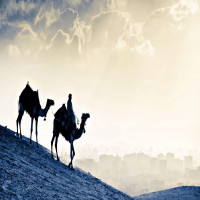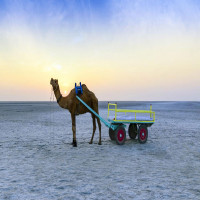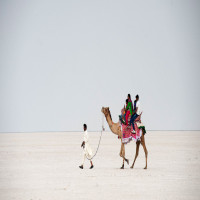 Accommodation
Meals
Transport
Destination
Overall