If you want to see something different other than the same valleys and lakes then Bhalukpong is the place you have to be in. It is a place where you can look for some adventure and fun while you are there with your friends and family. Try going on hiking, trekking, river rafting etc. and enjoy the beauty of the land. Dare not forget to see the Kaziranga National Park and Pakhui Wildlife Sanctuary. Bhalukpong might be just a small town in the reaches of Himalayas but is certainly the most beautiful place in the state of Arunachal Pradesh.
Places to visit in Bhalukpong
Pakhui Wildlife Sanctuary
It's undoubtedly a wonderful place to visit that covers a land of 862 sq. km., a must-visit place for the nature lovers. Encircled with the rivers and positioned in the mid of the Himalayan ranges, the Pakhui Wildlife Sanctuary is really a pleasure to the eyes. A wide range of animals

includes

tiger, jungle cat, black bear and much more to appreciate.
Kaziranga National Park
Incredibly a wonderful site to visit and also known as the world heritage site and the park is

home

to various species like

one-horned

rhinoceros, etc. Kaziranga National Park is placed at the Southeast of Bhalukpong.
Bhalukpong Fort
It is believed that Bhalukpong Fort was constructed in the 10th century, alongside refers to the culture and denotes the history of this spot. The fort was constructed by the king Bhaluka positioned on the Bharali river.
Bomdila
An enticing destination sited in the North of Bhalukpong where one can appreciate the beautiful lush green forests and mesmerising orchids. And the enjoyment doesn't end here, the place is a hub for a larger number of monasteries and it is 36 km away from Bhalukpong.
Things to do in Bhalukpong
Tipi Orchid Research Centre:

home

to more than 500 species of birds

Enjoy local food and cuisines from Indian to Chinese to Tibetan

Click pictures at Pakhui Wildlife Sanctuary
Events and festivals in & around Bhalukpong
This world popular music festival was started in 2012 by Bobby Hano and Anup Kutty and the team has a long list of names now. The festival became popular because of its originality and also because of the location it was organized in. Read more…
It is a monastic festival mainly which happens at the Tawang Monastery and is full of rich colors and brightness all around. It is a three days long festival and people enjoy every bit of the festival. It starts with reciting of prayers and Monastic dances and is celebrated in order to kill the evil spirits and seek blessings and prosperity for loved ones and crops. Read more…
Best time to visit Bhalukpong
October to March is the best time to visit Bhalukpong as the weather remains agreeable this time.
How to reach Bhalukpong?
You can plan your trip and create your own route to the city with Adotrip's technically driven circuit planner. Click here
Also Read: The natural formation of this cave creates an ultimate scenery which one can witness

Adventure

Arunachal Pradesh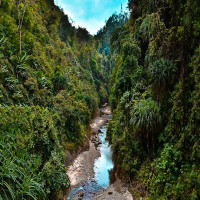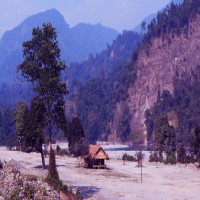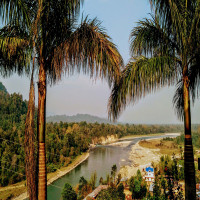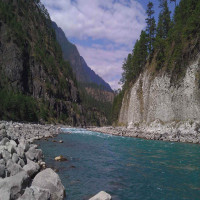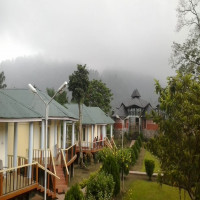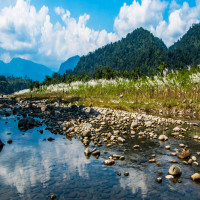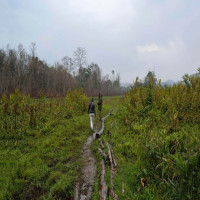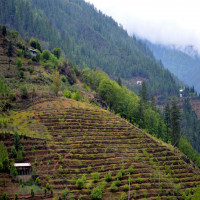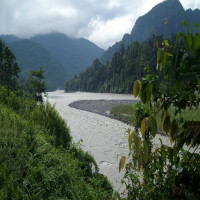 Accommodation
Meals
Transport
Destination
Overall