I bet you wouldn't have seen such a calming and beautiful holistic place ever. The Golden Temple is an epitome of peace, blessings and power of religion. People from all around the world come to visit the holy place, calm their souls and take as much positivity as possible. Most people think of visiting the Golden temple and then anything else in Punjab not the other way round. The Golden Temple in Amritsar is also known as Sri Harmandir Sahib or Darbar Sahib which means the abode of God. It is a holy Gurudwara which is the biggest pilgrimage site for Sikhs and everyone across the country. It is built by Guru Ram Das in 1577 around a man-made pool.
Top attractions around the Golden Temple
Guru Ke Mahal
This place carries a very significant spiritual charm. Housing the Granth Sahib, this place was founded by Guru Ram Das in the year if 1573. Earlier, it was just a little cottage which became a shelter of the great gurus of the Sikhs.
Maharaja Ranjit Singh Museum
Summer Palace turned into museum this place carries a subtle yet quite powerful vibration. Every year a great number of tourists can be seen visiting this place. Especially the children quite like to visit this place and explore it. For a family, this experience is out and out amazing.
Also Read: Dedicated to Maa Pitambari
Akal Takht
Akal Takht is one of the best places which offers a tremendous spiritual vibe to the people visiting. It was founded by Guru Hargobind in the year 1606. It is located in front of the very causeway which leads to the Golden Temple, Amritsar.
Things to do in Golden Temple
Gobindgarh Fort
The Gobindgarh Fort represents the glorious past of Punjab and its people, it's culture and so many other great things. And thus, it becomes all the more interesting to visit this place, especially with your family and friends. On a yearly basis, one can see a great number of people visiting this place enjoying the strong vibe which this amazing place has to offer.
Mata Lal Devi Temple
This place is also known as the "Sheesh Mahal of Amritsar". And what is really great about this place is the fact that this place is known for offering its miraculous powers. And it is perhaps owing to this that one can see a great number of people visiting this place on a yearly basis.
Sun City
The Sun City Water Park is one of the best places to visit with your loved ones. Moreover, what is really great is the fact that this place is one of the frequently visited places by tourists, travellers and locals alike.
Best time to visit Golden Temple
The months from November to March are the best times to visit the Amritsar, Punjab as the weather is quite pleasant and amazingly charming to explore various sights.
How to reach Golden Temple?
By Air - Travelling by air to Punjab is quite convenient as there are a great number of airports in this place. The connectivity via airports is quite good. From the airport, you will have to take a taxi or some other means of transportation for reaching your travel destination.
By Road - Undoubtedly travelling to Punjab via road can be one of the best experiences. The lush green fields and the plain-sailing roads are the kind of scenes which you would simply love to cherish. Moreover, road journeys to Punjab are quite popular among people.
By Train - Punjab is well connected via train routes. There are around 90 railway stations in different districts of Punjab which make it more convenient for the travellers to reach out to their destinations.
You can plan your trip and create your own route to the city with Adotrip's technically driven circuit planner. Click here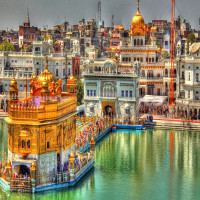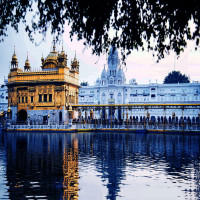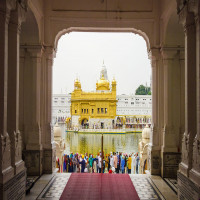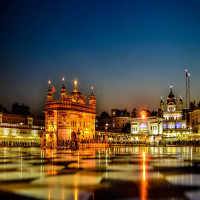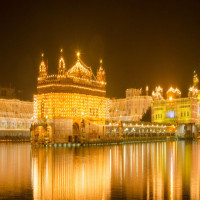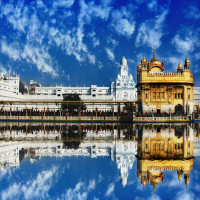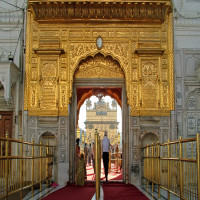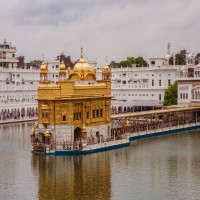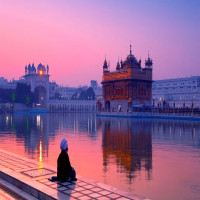 Accommodation
Meals
Transport
Destination
Overall