Okay. So, Gardens are also important. Aren't they? A perfectly added place in the things you can do in Delhi, The Garden of Five Senses has the essence of all five beauty senses. The park is created with a lot of thinking and has become one of the best visiting gardens in Delhi.
Top attractions of Garden of Five Senses
The architecture of Garden of Five Senses
The garden is divided into a few parts, once you step in, on the right you'd explore Khas Bagh that is occupied with lush green plants, free-flowing cascades of the flowers. Not only this, explore the beautiful pool with water lilies, lovely seasonal flowers, climbers, and so forth.
Nature Walk at Garden of Five Senses
When you are the at the Garden of Five Senses, you get a chance to admire the lush green trees, explore the architecture of the Mughals, wonderful boundary walls, a dome-shaped office will steal your heart this time. You'll have the lovely experience when you rush to the city.
Replica of the Mexican Mayan Labna Arc at Garden of Five Senses
Appreciate the replica of Labna in Mexico when you are at the Garden of Five Senses, it was constructed by the Indian National Trust and Cultural Heritage, carved with the beautiful stones. The stones were imported from the Rajasthan that offer you the similar appearance fashioned in Yucatan.
Soaring stainless-steel birds
Explore the stainless steel birds that are designed on slate clad pillars, a site where you can view an expansive plaza that is set on the natural slope of the site; it is all designed in the spiral walkway. Along these lines, admire the troop of elephants, designed in the carved stone, enjoying in the water bath.
Also Read: Why is the place centre of fun in Delhi?
Things to do near the Garden of Five Senses
Enjoy photo session in the garden

Shopping at East Bazaar

Enjoy the local bazaar at DDA Market

Eat delicious cuisines at Indus Grill
Best time to visit the Garden of Five Senses
The ideal time to visit falls between April to September between 9:00 AM to 7:00 PM
How to reach Garden of Five Senses?
You can plan your trip and create your own route to the city with Adotrip's technically driven circuit planner. Click here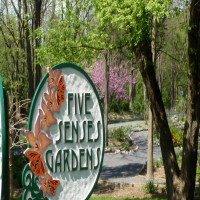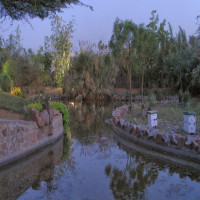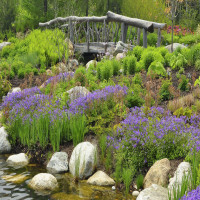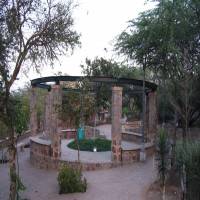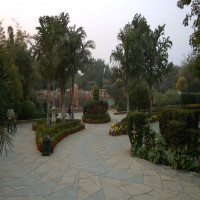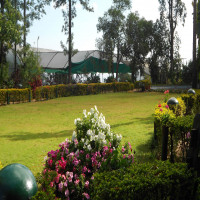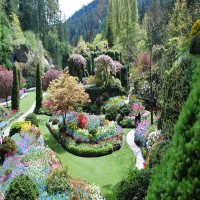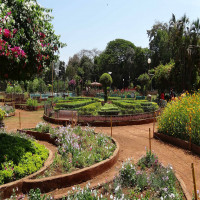 Accommodation
Meals
Transport
Destination
Overall