Undoubtedly, Darjeeling is a breathtakingly beautiful tourist destination which attracts thousands of people each year. You should definitely visit the place and explore the beauty around with the explicit tea plants and gardens since it is the richest plantation of tea in the country. Do not bother about the distance and journey as it is just 95 km away from the nearest airport in Bagdogra.
Top attractions around Darjeeling Himalayan Railway
The Tiger Hill
Know how the very first rays of the sun hitting the twin peaks of Kangchenjunga feel like by visiting the Darjeeling Himalayan Railway. The charm of this place can be noticed through the peaks which are standing by its side.
Batasia Loop
Located at a distance of 5km from Darjeeling. The Batasia Loop is specifically a spiral railway track where the toy train can take a complete 360-degree turn descending by around 1,000 ft as it completes the loop through a large amount of circular area.
Nightingale Park
The nightingale Park was also known as the "The Shrubbery" when it was known as a private courtyard. And now this park has been closed for renovation purposes and has reopened for the public since the year of 2011. Moreover, here you will be finding a giant statue of Lord Shiva.
Also Read: Zoji-la-pass and Thajiwas glacier are some of the major attractions of this place
Things to do in Darjeeling Himalayan Railway
Himalayan Mountaineering Institute
This institute has been known as HMI Darjeeling. The very purpose of this institute is to encourage mountaineering as an organized sport within India. Here, the students can find courses ranging from Basic to advanced levels.
It is also known as the Barbotey Garden. Located just at a mild distance from the city this place is absolutely beautiful. Moreover, the benches of this place are made by cutting rocks at different levels. Read More..
Peace Pagoda
Climbing up from the club side along the Gandhi and AJC Bose roads, the traveller is able to see the glistening white structure which is standing out. Moreover, the Peace Pagoda which is one of the 70 structures has been built by Nichidatsu Fujii who was a Japenese monk.
Best time to visit Darjeeling Himalayan Railway
The spring season or the early summer season is an ideal time to explore the Darjeeling Himalayan Railway
How to reach Darjeeling Himalayan Railway?
By Air - The Bagdogra airport is the nearest airport. From there you will have to either take a taxi or some other means of transportation.
By Road - There is a regular bus service from Siliguri to Darjeeling. And the overall road connectivity is also quite good.
By Train - The nearest railway station is located at New Jalpaiguri which connects this place with all the major cities. Your journey via train would be quite convenient.
You can plan your trip and create your own route to the city with Adotrip's technically driven circuit planner. Click here.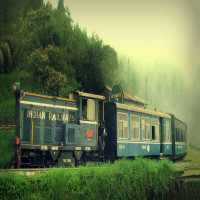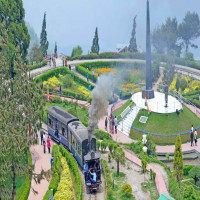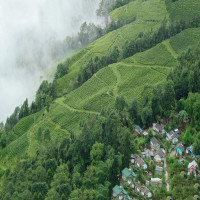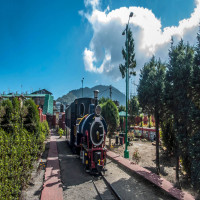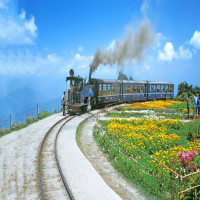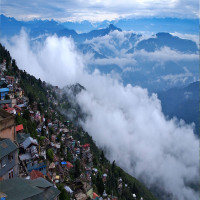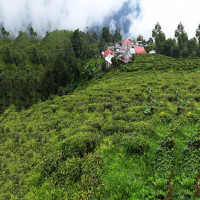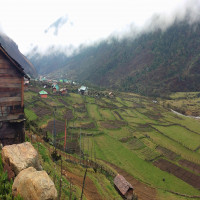 Accommodation
Meals
Transport
Destination
Overall