Taj Mahal stands among the seven wonders of the world and situated at the ancient city Agra, and this monument also termed as the "Symbol of love." It was built up by an emperor named Shah Jahan in the memory of his third wife and it covers 60 bighas of land and built up white marble brought from Makrana in Rajasthan.
The tomb structure is rectangular in shape and can be reached by a big gateway and Taj Mahal was completed in 1653.
Top attractions in Taj Mahal
Exterior and interior of the Taj Mahal
Also Read: Situated in Sakar Bazar, Ahmedabad this place has an applause worthy architecture of minarets
Interior and exterior of the Taj Mahal will make you fall in love with the magnificence of this ancient structure of Taj Mahal. In fact, a big bejewelled box pietra dura beautifies it and it is also said that an Italian technique had been imported to Agra by Jahangir to design it.
Beautifully carved marble
The Taj Mahal is beautifully carved with white marble; it creates a perfect impression on the explorer where one can experience the balanced typography. The faultlessly carved marble can be explored and flowers used to give a feel of heaven on earth for the Mughals. Every single stone carved is simply astonishing.
Precious stones
Some other stones were also used like agate, jasper, malachite turquoise, tiger's eye, lapis lazuli, coral carnelian. The mentioned stones are used to decorate the floral bouquets, alongside different shades of marble, slate, and sandstone have been used.
Two mosques
Explore the two different mosques where one is prerequisite and the other one is a dummy; the two mosques borders the tomb. Both the mosques are amazing and it's worth to adore these mosques. At its center; you'll find Mumtaz Mahal's cenotaph with some words HELP US OH LORD TO BEAR WHAT WE CANNOT BEAR, and after a few time, Shah Jahan's cenotaph had been also added.
Things to do near Taj Mahal
Agra Fort
A famous tourist place and close to Taj Mahal; constructed by Emperor Akbar and a number additions had been taken place till the time of Shah Jahan. Adore the beauty of the Mughal architecture as it is completely carved with red sandstone and listed as a UNESCO World Heritage Site.
Akbar's Tomb, Sikandra
It is said that Akbar's Tomb is considered as the resting place of the Mughal Emperor Akbar and located 13 km away from Agra Fort. It's a magnificent structure and style is moderately different in comparison to other tombs of the Mughals.
Sheroes Hangout
It's a hotel that is amazing and exciting too. Sheroes named from the words She+Heroes and it is completely staffed with women who are actually the fighters of horrific acid attacks in India. One can enjoy the delicious cuisines and beverages.
Bazaars of the old city
It will lead you to the heart of the city Agra where you can buy spices, clothes, saris, jewellery, shoes, crafts and so forth.
Best time to visit Taj Mahal
One can visit the Taj Mahal in winters; the best time to visit the Taj Mahal is from October to December and February to March.
How to reach?
You can plan your trip and create your own route to the city with Adotrip's technically driven circuit planner. Click here

Historic sites

Uttar Pradesh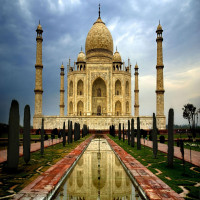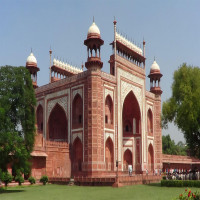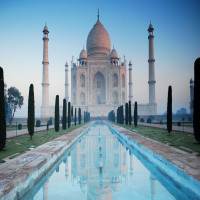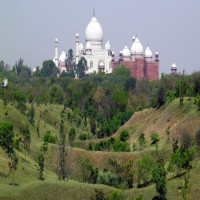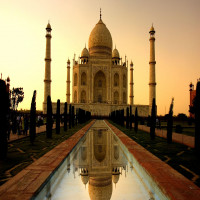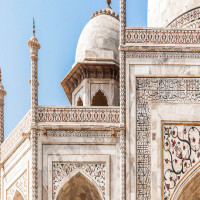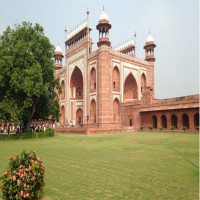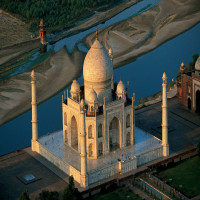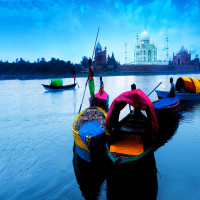 Accommodation
Meals
Transport
Destination
Overall