In the region of Jammu, Udhampur is the second largest city and is a glorious tourist destination in the state of Jammu & Kashmir. It is a place which has pieces of history along with undeniable natural beauty all around. The lush green surroundings with the old temples and structures make it a unique destination which catches the attention of various tourists landed from all around the world. The city is gaining notice with each day and is becoming popular among visitors widely. The city is covered with dense green forests of Eucalyptus which are amazingly beautiful and admirable. The district of Udhampur is located in the Shivalik range of Himalayas. The city is usually all covered in snow during winters and rest of the time the weather is pretty moderate but still romantic.
Places to visit in Udhampur
Nau Devi Temple
The Nau Devi Temple is one of the most interesting places which you can visit with your loved ones if you are a pack of religious people. The aura and vibe of this temple are phenomenally soothing.
Nathatop
When you reach this place then you will be finding that the whole place is covered up with snow during the entire winter season. And if you want then you can involve yourself in many different as well as interesting activities such as skiing, paragliding, etc.
Also Read: This place is famous for Asia's most prominent Mughal G...
Dera Baba Banda
The Dera Baba Banda is not only one of the major pilgrimage centres of Sikhs. It is also a center of attraction not just for Sikhs but also people of many other religions. And as per the history, it is this place where the ashes of Banda Bahadur himself have been kept along with one of the arrows given by Guru Gobind Singh himself.
Things to do in Udhampur
Now, you will be encountering this place when travelling to PatniTop. The scenic views of this fabulous place are quite prolific. And while travelling this road you can take amazing pictures with your friends and family. Read more...
Siar Baba Waterfalls
Located in Udhampur, Siar Baba waterfalls can prove to the kind of centre stage for creating some of the most beautiful memories which you will end up cherishing throughout your life. The natural immensity of this place is worth discovering here.
Bhimgarh Fort
When in Udhampur and wondering about some interesting things to do then one of the best options to take would be to visit the Bhimgarh Fort with your folks.
Events and festivals in & around Udhampur
Lohri is a common festival in the whole Northern- India. And the same goes for Udhampur as well. People here celebrate this festival with great enthusiasm spreading the lively happiness all around. Read more...
Martyr's day of Guru Arjun Dev
Martyr's day of Guru Arjun Dev is an iconic event which you must definitely experience if you are in this place around that time of the year. Celebrated on every 15th of April, the aura and vibe of this event is simply incredible to watch.
This festival is again a common Northern Indian Festival. And it is celebrated in Udhampur as well. This is one of the major festivals of the Sikh community marking the beginning of the New Year and also of the harvesting season. Read more...
Best time to visit in Udhampur
The summer season is just the perfect time to reach Udhampur as it is during this time that the temperature and the overall weather remains quite pleasant.
How to reach Udhampur?
By Air – There are no regular flights to Udhampur. The nearest airport is Satwari airport. Moreover, it is quite well connected with the nearby cities thus making it be an easy option for travelling around.
By Trains – The city of Udhampur is well connected with train network with the other cities.
By Road – You can catch a bus if you want. There are many options available to choose from and travel to the city of Udhampur. It is easy to reach the city as it lies on the national highway starting from Srinagar.
You can plan your trip and create your own route to the city with Adotrip's technically driven circuit planner. Click here

1 Day

Natural Beauty

Jammu And Kashmir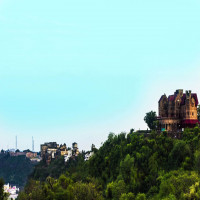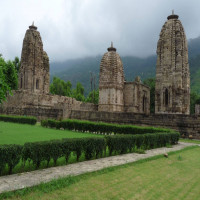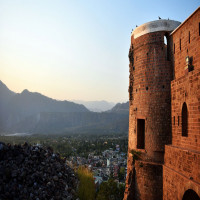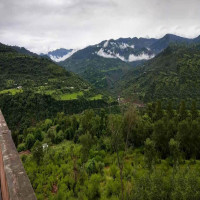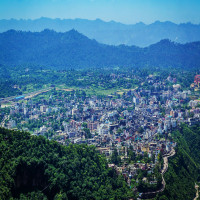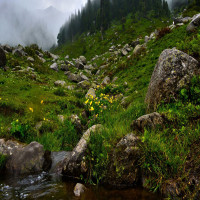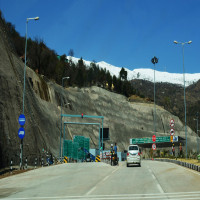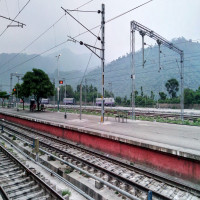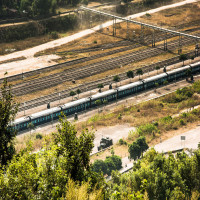 Accommodation
Destination
Meals
Transport
Overall