Rajauri is a town in the state of Jammu & Kashmir which is a travel destination and is quite intriguing for the tourists visiting here. The town shares border with Pakistan which motivates a lot of people to come here and experience its uniqueness. It is around 154 km from Jammu and has many beautiful places for people to see. The weather is pleasant almost the entire year. There are few temples and remote places which are best for sightseeing. Though people can visit here any time, summers are definitely the best time for this hill station right in the hear of the winter capital of India. It is a delightful place for travel lovers and will give solace to your otherwise busy schedules.
Places to visit in Rajauri
Dehra Ki Gali
Dehra Ki Gali is one of the most iconic places which you will be coming across on the road to Kashmir. The spectacular views of this place are definitely a visual delight which you will be cherishing for a long period of time in your hearts.
Surankote Valley
The Surankote valley is one of the most amazing places which you must definitely visit if you ever visit this brilliant place. The natural beauty of this place is quite vibrant and connects with a person on an internal level.
Akal Darshini Lake
Untouched, calming, mesmerizing are the kind of adjectives which can be used for this place. The soothing vibrancy of this tourist attraction is what you will be liking the most if you ever visit Rajauri.
Things to do in Rajauri
Manma Mata Temple
If you are wondering about the things to do in Rajauri then visiting Manma Mata Temple is one of the best places which you could be visiting making your vacations interesting.
Muradpur Sarai & Mosque
The Muradpur Sarai & Mosque is again a very religiously active place to visit. It is situated in Muradpur town at a specific distance of 7 km from Rajauri. Fundamentally, it is a medieval Sarai with enclosure walls giving it a religious feel.
Nadpur Sarai
The Nadpur Sarai is situated at a distance of around 10 km from Nowshera. This tourist destination comprises of a very spaciously rectangular courtyard which in turn is surrounded by an enclosed wall closure.
Events and festivals in & around Rajauri
Bhairo Devi Janki Festival
As the name suggests, this festival is celebrated in the honour of Bhairo Devi. You can see many people dressed in the specific attire on the roads carrying out processions.
Eid Ul Fitr
Celebrated on the last day of Ramzan this festival is celebrated in the whole country. On this festival, Namaz is offered six times a day and the fast is broken with feasting. Furthermore, exchange of sweets is a common ritual which every household performs along with meeting the relatives and sharing good wishes as a sign of peace.
Best time to visit in Rajauri
If you are wondering about the best times to specifically visit Rajauri in Jammu then you should definitely check out this place between the months of April and June. During this time, the overall weather is quite pleasant to visit and experience this place in all its immensity.
How to reach Rajauri?
For reaching Rajauri you can prefer any route and any means of transportation like roads, air as well as trains. The overall connectivity of this place of surrounding cities is quite good.
You can plan your trip and create your own route to the city with Adotrip's technically driven circuit planner. Click here

2 Days

Hill Station

Jammu And Kashmir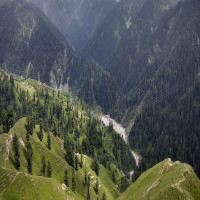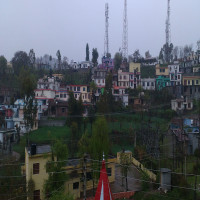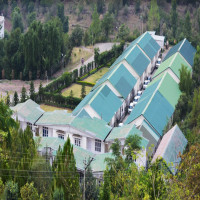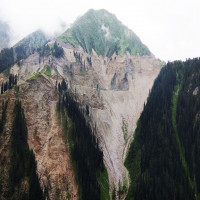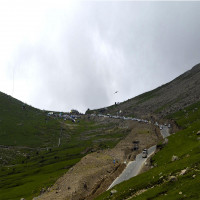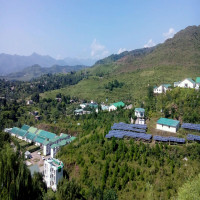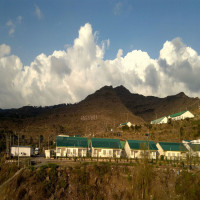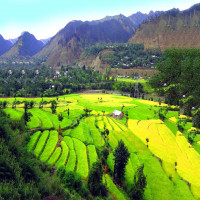 Accommodation
Destination
Meals
Transport
Overall