Pattadakal in north Karnataka is an ancient complex of Hindu and Jain temples of 7th and 8th century CE. The place has numerous temples which are quite significant and are visited by pilgrims from all around the nation. The place is situated at the banks of Malaprabha river in the district of Bagalakote. This river is a UNESCO World Heritage Site and is an add on to the pride of the place. Pattadakal is well-defined by UNESCO as a 'harmonious blend of architectural forms from the north and south India'. The art and beauty of the temples of Pattadakal are very unique and electrifying and that makes it a place worth visiting. The temples here are mostly dedicated to Lord Shiva. The place is rather considered holy because of the river which is turned towards the Himalayas. The monuments and inscriptions on them teach a lot about ancient time and attract a great number of people on a yearly basis.
Top attractions of Pattadakal
Virupaksha Temple
This is one of the largest temples in Pattadakal and was particularly built in the 8th century for the purpose of commemorating the victory of the king Vikramaditya II over the Pallavas of Kanchi. Furthermore, there are many multiple inscriptions as well as the stone carvings which are featured on the stone Mantapa and along with this the sculptures of various Hindu Gods are also specifically found in this temple.
Kashiviswanatha Temple
This temple was built and constructed by the Rashtrakutas. What is really great about this temple is the fact that it displays the Nagara architecture. Moreover, the pillars in the passage of this temple have more of female figurines engraved on them.
Also Read: This city and its cantonment area together are known as 'Twin Cities' and are popular among tourists for a 400-year-old historic scenic pond which is called 'Rani ka talab'
Mallikarjuna Temple
The Mallikarjuna Temple is quite similar in terms of architecture as well as infrastructure to the Virupaksha temple. It is only just that this temple is somewhat smaller in its size. Built during the 7th century, this temple follows the Dravidian architectural style.
Things to do in Pattadakal
You Can Go Shopping
If you visit Pattadakal then one of the best options in terms of things to do would be to go shopping. Isn't that amazing? From here you might just be able to buy a souvenir for your loved ones as it is the little things which make a difference in our lives bringing a certain sense of joy and happiness.
Galaganath Temple
Furthermore, you will be also finding somewhat small figurines of Gajalakshmi and Kubera in the vicinity of the temple.
Papanatha Temple
This temple is built in the Nagara style initially. However, the architecture was changed and the temple was later rebuilt in the Dravidian style of architecture. If you visit this temple then you will be finding a lot of insightful carvings on the walls of this temple.
Best time to visit Pattadakal
The best time to visit Pattadakal is from October to March. During this time of the year, the overall temperature and climatic conditions are very pleasant for tourism activities.
How to reach Pattadakal?
By Air – Nearest airport from Pattadakal is at Belgaum. It is located at a distance of about 180 km from Pattadakal. There are many flights which operate from some specific Indian cities like Mumbai, Chennai and operating to Belgaum. The nearest airport is at Bengaluru.
By Train – If you are planning to visit this place by train then Badami is the nearest railhead which is located at the distance of around 22 km from this tourist destination in Karnataka. And from this station, you can easily hire a can for travelling around.
By Road – This place is very well connected with other cities by road. You can easily find some of the state-run buses which commute on a regular basis from places like Bengaluru, Bijapur, Hubli etc.
You can plan your trip and create your own route to the city with Adotrip's technically driven circuit planner. Click here

2 Days

Historical

Karnataka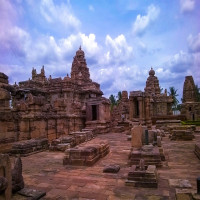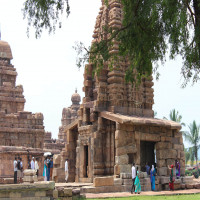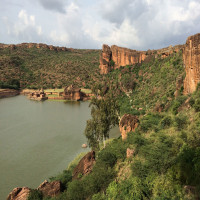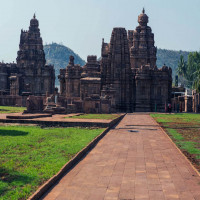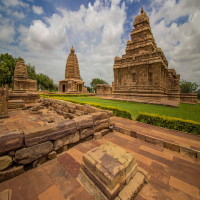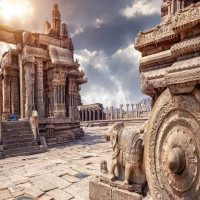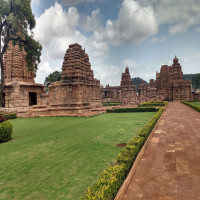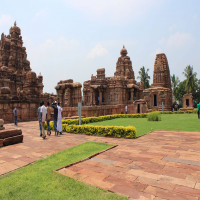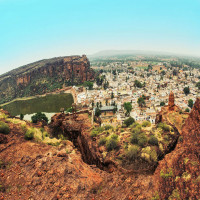 Accommodation
Destination
Meals
Transport
Overall