The district of Uttar Kannada also known as North Canara is one of the important districts of the state of Karnataka. It shares its borders with the state of Goa and also with Arabian sea. The Karwar city is its headquarters and Dandeli and Bhatkal are some of the major towns of the district. The district has some significant role in history and people gets to know and see a lot within the district.
Yakshagana is a classical dance and drama which is quite popular in the state of Karnataka and that too in the district of Uttar Kannada especially. North West Karnataka Transport Corporation is the main transport agency within the district and outside in the other cities and districts as well. The centre for private transport is in Bhatkal. There are many ports near the district which make it easy for people to travel in and around.
Places to visit in Uttara Kannada
Kurumgad Island
Kurumgad Island is one of the most brilliant sites to visit with your loved ones. This island is shaped in the form of a tortoise. This is one of the five islands in this specific region. The other four islands are Devbagh, Sanyasi, Anjadip and Oyster. However, it is interesting to know that now this island belongs to a coffee planter Suresh Mathias.
Majali Beach
If you want to relax and have a break then Majali Beach is the kind of tourist getaway which must be definitely on your bucket list. The soothing sky and the breathtaking views of this place will help you discover yourself in amazing light.
Anshi National Park
The Anshi National Park is situated in the Uttara Kannada District in Karnataka. Here, you will be finding Bengali Tigers, Black Panthers along with Indian Elephants. So, if you are a travel buff then you should be definitely travelling to this place.
Things to do in Uttara Kannada
Located on the Mandovi river the Dudhsagar Falls is a four-tiered waterfall which is located on the Mandovi river in the Indian River in the state of Goa. It is around 60 km from Panaji. And this is by road. Read more...
Also Read: Did you know this place is known as Thirumayilai by the local people?
Visit Half Moon Beach
Half Moon Beach is again an interesting travel destination to visit with your loved ones. However, it needs to be seen that there is no road connectivity to this place so the people would generally have to visit this place by trekking or either through motor boats.
The Yana Caves are the kind of mysterious places which you could ever imagine visiting in your life. Strolling through this infectious place you would realize that how everything is so mesmerizing here and worth harbouring in your memories. Read more...
Events and festivals in & around Uttara Kannada
This festival is specifically held in the coastal regions of Karnataka. Moreover, it is also quite interesting to know that this festival was a pastime, particularly for the royal family ruled the area in ancient times. Furthermore, there are just too many beliefs regarding the origin of this festival one among them being is that the festival was initiated by the Hoysala Kings. Read more...
Bahubali Mahamastakabhisheka Mahotsav
This festival is the anointing ceremony of the Lord Bahubali and has been celebrated with great zeal and enthusiasm. A 10-day long festival, it is known to be the largest consecration performed.
Best time to visit Uttara Kannada
The best time to visit Uttara Kannada would be from the months of April to June. The overall temperature during this time is perfect for you to visit Uttara Kannada.
How to reach Uttara Kannada?
By Air – There are no airports in Uttara Kannada hence you can get a flight to Dabolim Airport from where your destination would be around 70 km away.
By Road – Uttara Kannada doesn't have a bus stand. And the nearest option from this place would be from Aversa.
By Train – Uttara Kannada is quite well connected by train routes with other major cities. So, travelling by trains should not be an issue.
You can plan your trip and create your own route to the city with Adotrip's technically driven circuit planner. Click here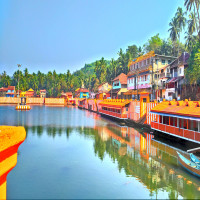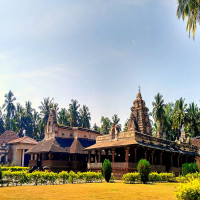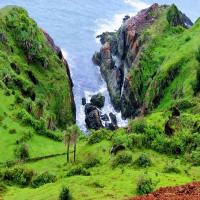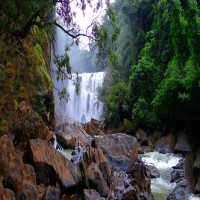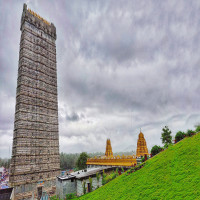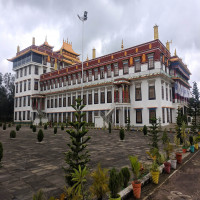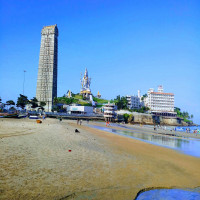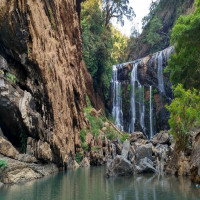 Accommodation
Destination
Meals
Transport
Overall