Do you wish to visit an offbeat hill station in Karnataka? Coorg is that less explored Scotland of India which is extremely beautiful and has a virgin beauty. The place has an excellent aroma of coffee beans with overflowing waterfalls steaming over. You can go on a trek as well between the trails and plantations. Coorg known as Kodagu is a rural district in the state of Karnataka which is famous for its large cultivation of coffee and rice and also for some natural tourist attractions. The beauty and serenity of the place are yet unexplored. There are waterfalls, wide lush green fields, statutes of elephants and much more to witness. Many ethnic groups reside in the district. Kodava is the main language spoken here apart from some other languages.
Places to visit in Coorg
Abbey Falls
The Abbey Falls is one of a kind travel getaways where visiting with your loved one's kind of becomes a must owing to the immense beauty of this place. When you see the cascading waters falling down from a height of 70 feet, it is so powerful that it might just compel you to believe in God if you turn out to be an atheist.
Talacauvery
This lush and iconic place is quite the very source of the magnificent river Kaveri. It has been located on the Brahamagiri hills which are situated near the Bhagamandala. So, if you are planning to visit someplace extremely beautiful and amazing then this place must be absolutely on your bucket list.
Nagarhole National Park
All that can be said about this park is that it is full of a very wide range of fauna and flora. This place houses not just a lot of plants but also is home to some of the most eye-catching and phenomenal lush scenes of nature.
Also Read: Trekking amidst green forests, rivers and lakes of this district is simply surreal
Things to do in Coorg
You can spend your day strolling Chikli Hole
Now this place is quite refreshing to visit. If you love to walk around spending your day with someone special then this should be definitely on your travel bucket list.
Bathe Elephants
This is something quite unimaginable but it is true. Bathing elephants will be an ever-lasting memory which you will cherish in the coming years for a very long time.
Visiting Ancient Madikeri
This place has a lot of amazing options to explore and discover with your loved ones. No doubt that this is the kind of place which is really amazing to visit and take relaxing strolls with your kind of people.
Events and festivals in & around Coorg
Kailpodhu
The festival of Kailpodhu is specifically celebrated when it is the time of paddy sowing has come to pass. It has been observed that on this day the transplantation of rice and paddy crop is completed. This festival also signifies the day when men should prepare to safeguard their crop from wild boars along with other animals.
Kaveri Sankramana
Associated with the pious Kaveri river the festival of Kaveri Sankramana is associated which flows through the district from its source which lies at the Talakaveri. It has been said that this festival marks the renewal of the river water. Furthermore, this is the time of the year when the river water of the Kaveri is on the rise.
Puttari
It is also one of the traditional harvest festival celebrated by the local people of Coorg. The word "Puttari" particularly means new rice. When the crops become ready for harvesting then the people await the night of a full moon and when the day comes the local people assemble for the purpose of offering their prayers to God and show the feeling of gratitude.
Best time to visit Coorg
If you are planning to travel to Coorg then the best months to do so would be from October to May. As this is the time of the year during which the overall temperatures and climatic conditions are best suitable for the tourists to visit and explore this phenomenal place.
How to reach Coorg?
By Air – The nearest airport from Coorg is situated in Mangalore and is around 135 km away from this particular place.
By Train – The nearest railway station from Coorg is located at around 120 km away in the city of Mysore.
By Road – The city of Coorg is quite well connected by road with all the major cities situated in Karnataka.
You can plan your trip and create your own route to the city with Adotrip's technically driven circuit planner. Click here

2 Days

Natural Beauty

Karnataka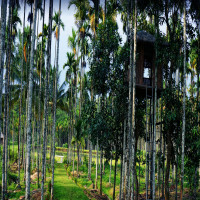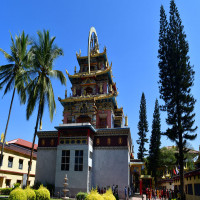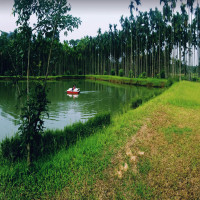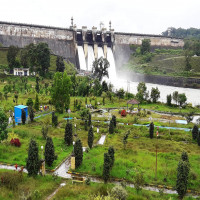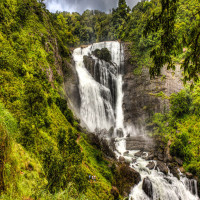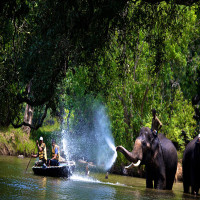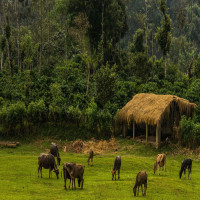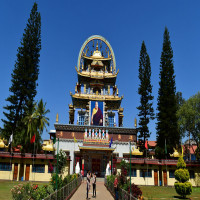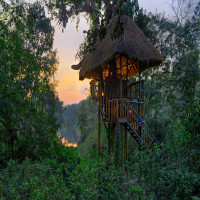 Accommodation
Destination
Meals
Transport
Overall