Goa is divided into two major districts which are enough to summarize the smallest yet the most happening state of India. South Goa and North Goa are two major parts which are completely different from one another and has a lot of different experiences to offer the tourists visiting the place. The district has so many attractions though it is a lot quieter than the North Goa which is more popular for beaches and clubs. The headquarters of the district is in Margao which is near to every division of the district. There are buses available from Margao to South Goa after every while which makes it convenient for people to access the different attractions of the place.
Places to visit in South Goa
Leopard Valley
A blend of large signboards pockmarking and your path to Agonda Leopard Valley is a wonderful destination to visit. This spot is well-marked and famous by all, sited in a jungle quarry with green vegetation all around and pleasing rock installations. Enjoy the parties helmed by the DJs from across the globe with drinks, food, and laser shows.
Silent Noise-Party
Everyone is aware of this world-famous party and we don't need to explain more about it. The one-of-a-kind experience, a very trippy party across the India. Slip your headphones, choose your DJ, choose your preferred tunes and explore out-of-sync bizarre moves around you!
Also Read: The place known for happening beaches, amazing nightlife, Goan trance, funky markets, great food and lots more
Gatsby's Pub
Step in to this small and well-equipped, lounge and bistro, alongside, enjoy the wonderful music, reasonably priced and fits your pocket best. If you are looking for the AC nightclub to beat the heat but not kill the fun; this is an ideal destination to step in.
Johnny's Cool
Enjoy a pocket-friendly and a wide range of beers, feni, lassis, and food, when you are crunching, appreciate the local music played out here. A wonderful place to have fun in a real Goan style.
Things to do in Goa
Outback Bar and Restaurant- appreciate the views of the sunset, soothe your soles and souls
Sundowner- explore the wonderful views, waves and fisherman's boats
Ziggy's club- a wonderful dance out arena, outlining the Colva beach party hangouts
Events and festivals in & around South Goa
Goa Liberation Day
If you do not know, let me tell you that Goa was not always a part of India, but it became a state of India after India liberated it in 1961 from the Portuguese force which just took three days. Read more…
Feast of St. Francis Xavier
Since the state is highly dominated by the Christian religion, one shall find most of the fairs and festivals influenced by religion. Read more…
Christmas Day
Though Christmas is celebrated all over the world, the way Goa does it is something different and fun to be a part of. Read more…
Best time to visit South Goa
The best time to visit South Goa falls between mid-November to Mid-February.
How to reach South Goa?
You can plan your trip and create your own route to the city with Adotrip's technically driven circuit planner. Click here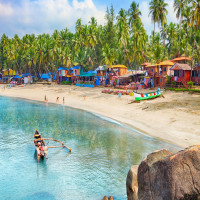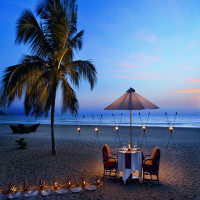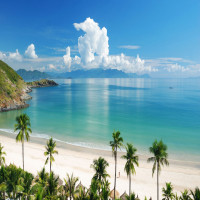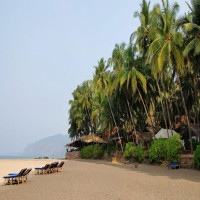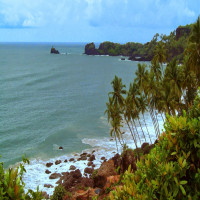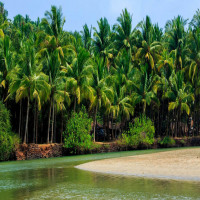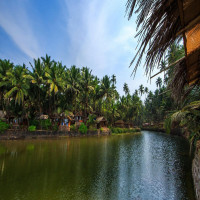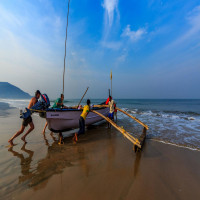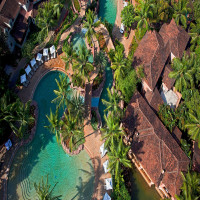 Accommodation
Destination
Meals
Transport
Overall