It is the better half of Goa because Goa is summarized into just two parts and North Goa is one of the that. It is that part of Goa which you have heard all your life. The crowded beaches, the amazing nightlife, Goan trance, funky markets, great food and more. North Goa has everything. It is one of the two districts which enhances the state of Goa and makes it a party hub for people coming from worldwide. The tourism of Goa is large enough to define. It is always populated by people visiting from around the globe to experience its culture and lifestyle. It is easy to reach Goa by air or road. It is surrounded by Maharashtra and therefore is easily accessible.
Places to visit in North Goa
Vagator Beach
Explore the cracked rock surroundings at the beach attract a large number of visitors to this beach. Alongside, the beach is famous for a number of music festivals and this beach two sorts of subdivisions. In its sub-division; you'll find the flea market and shacks to eat. Various enthralling red cliffs on the Vagator Beach make this beach worth a visit.
Anjuna Beach
Nestled in the Aravalli hills and known for its flea market; explore the awestruck view it renders. Actually, Anjuna is a small village in the North Goa and best known for Villas and homestays. Stay close to the beach and you can imagine the real scenic beauty of the sunsets on this beach. You can participate in the trance parties happen frequently on the beach.
Calangute Beach
Also known as the "queen of beaches" by a large number of tourists; one can also explore the showrooms of beautiful handicrafts from Indonesia, Tibet, and Kashmir are lined up alongside the main road on the beach. From bathing to sipping drinks on the shack, relaxing time on the beach during your holiday time.
Also Read: Quieter, and prettier than its counterpart, this place is a hub of exotic beaches and villages
Sinquerim Beach
The most frequently visited sandy beach by the adventure lovers; alongside, offers you the best opportunities where one can enjoy the water sports in Goa. Water sports activities like Scuba diving, water- skiing, windsurfing and much more. Visit a number of historical forts built by Portuguese to keep themselves protected from any attack via sea route.
Things to do in North Goa
Casino Palm- enjoy in the famous casino and try your luck
MV Caravela- best place for gambling, a floating casino in Goa
Anjuna Market- shop shirt, dresses, tote bags, trinkets, etc.
Events and festivals in & around North Goa
Goa Liberation Day
If you do not know, let me tell you that Goa was not always a part of India, but it became a state of India after India liberated it in 1961 from the Portuguese force which just took three days. Read more…
Feast of St. Francis Xavier
Since the state is highly dominated by the Christian religion, one shall find most of the fairs and festivals influenced by religion. Read more…
Christmas Day
Though Christmas is celebrated all over the world, the way Goa does it is something different and fun to be a part of. Read more…
Best time to visit North Goa
Mid-November to Mid-February is the best time to visit North Goa.
How to reach North Goa?
You can plan your trip and create your own route to the city with Adotrip's technically driven circuit planner. Click here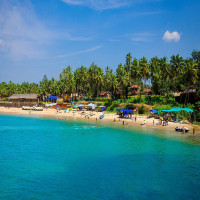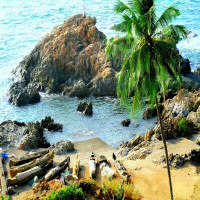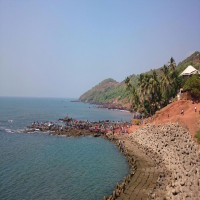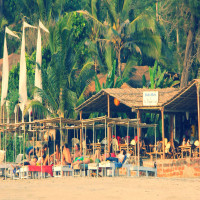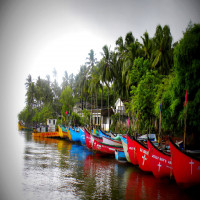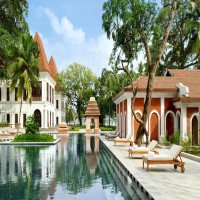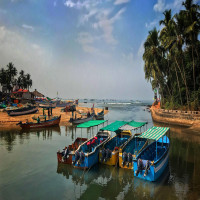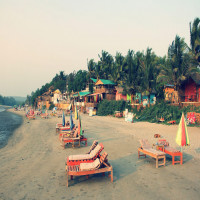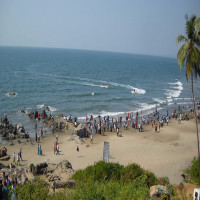 Accommodation
Destination
Meals
Transport
Overall