A rather less explored place of Jharkhand is this beautiful ideal location for your next vacations. You can come here with anyone to take a break and rejoice your soul within. Whether they are some ancient sites, or trekking or picturesque scenery, Sahibganj will give you the best of everything. All you have to do is list it down for the next time. This town in the district of Sahebganj is nicely placed between the River Ganges and Rajmahal Hills which adds on to the beauty of the town. A lot of refugees from Bangladesh reside here along with other people from Bengal, Bihar, and Jharkhand. Rajmahal and Teliagarhi forts are main witnesses of history and their structures speak a lot about it.
Places to visit in Sahebganj
Moti Jharna
Moti Jharna is one of the most amazing tourist destinations to visit with your loved ones. If you love nature then you will be definitely finding this place one of the most exceptionally serene, beautiful and phenomenal tourist attractions!
Raj Mahal
A historically enriching destination the town of the Raj Mahal is a very interesting tourist destination to visit and explore. Lying on the bank of Ganges river this town was once used to be the seat of the government during the Mughal period. Did you know that? Furthermore, Raja Man Singh who was also the general of Emperor Akbar! This town is also home to other monuments like Singhi Dalan, Akbari Masjid, Tomb of Maina-Bibi along with Tomb of Miran.
Teliagarhi Fort
The Teliagarhi Fort is one of the most important tourist destinations which is a must visit. The Teli Zamindar who dwelled here during this time was the builder of this fort. And near this temple, you will be also finding the ruins of the fort such as Raksisthan Temple which belong in the year 1819.
Things to do in Sahebganj
Visit Shivgadi Temple
This holy place is specifically dedicated to Lord Shiva. The aura and the spiritual significance which this place holds is quite enticing. On an annual basis, this place witnesses a good number of people coming and going.
Also Read: Known as 'Land of Bhagwat Gita', this city in Haryana is where the war of Mahabharata was fought
Bhagwan Kuan
Bhagwan Kuan is one of the most interesting tourist destinations to visit. This is also one of the oldest tourist places situated in Sahebganj. It was built in the memory of Edward II.
Events and festivals in & around Sahebganj
Kolhua Mela
The Koulhua Mela is an ancient fair. It is held twice in a year which is during Magh Basant Panchami as well as Chait Ramnaumi. There is a beautiful lake along with an ancient temple of Goddess Kali on the top of the hill.
Situated on the bank of Sat Bahini River this place a must visit in Sahebganj. Furthermore, it is said that the Sufi came here in the latter half of the 18th century. The Hindus along with the Muslims come here to pay their respect to the Sufi at his Mazaar. It has been seen that many of the people who come here suffer in very large numbers to get themselves cured. Read more...
Best time to visit Sahebganj
The best time to visit Sahebganj would be from the months of October to March. During this specific timeline, the overall temperatures are also quite pleasant for the tourists.
How to reach Sahebganj?
By Air – Get a flight to Bagdogra airport instead of Sahibganj as this place doesn't have an airport.
By Road – If you are planning to visit Sahebganj by road then it is important for you to know that this place doesn't have any bus stand. So, you will have to manage your own vehicle.
By Train – Talking about trains, then you can get a number of trains from this place. The connectivity is quite good when it comes to travelling by trains.
You can plan your trip and create your own route to the city with Adotrip's technically driven circuit planner. Click here

1 Day

Historical

Jharkhand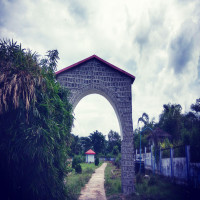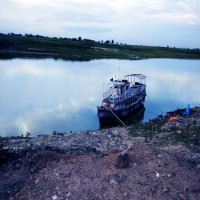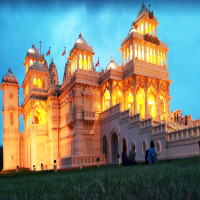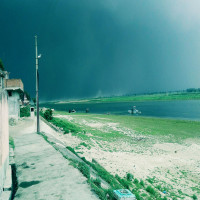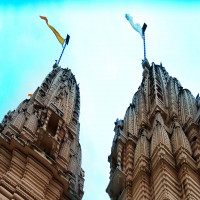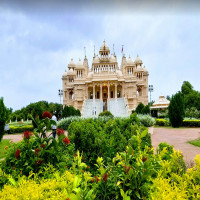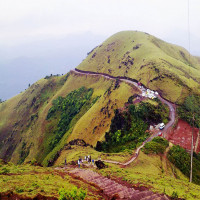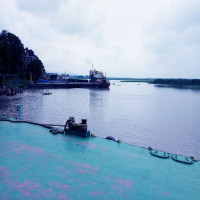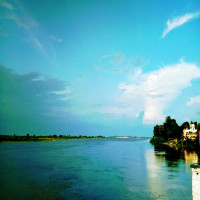 Accommodation
Destination
Meals
Transport
Overall