There are all in all 24 districts in Jharkhand and Chatra district is one of them. The district is well-known because of a few people who received national awards from the President of India some in the field of social work and some in teaching. Chatra district has oodles of attractions to offer. It has fountains, waterfalls, picnic spots, lush greenery and many more things to please the tourists visiting Jharkhand and this place specifically. There are some more famous tourist spots such as Bhadrakali Temple, Kunda Cave, Tamasin dark forests and waterfalls, etc. There are quite some interesting festivals which are celebrated in this district and attract a lot of audiences such as Bhadli Mela and Kundri Mela.
Places to visit in Chatra
Kauleshwari Devi Temple
The Kauleshwari Devi Temple is specifically situated on the top of the Kolhua Hill. Here, you will be finding an idol of Goddess Kauleshwari Devi. What is interesting to know about this temple is the fact that it was built around 150 years ago by the Jains. And according to them, this place is the birthplace of the tenth Jain Tirthankara, Sitala Swami.
Kunda Cave
What is the Kunda cave is that basically, these are the ruins of an old Kunda Palace which is specifically about 3-4 miles in length. This cave is highly well connected through a narrow path and along with that, there is also a narrow stream which also acts as a resting floor.
Akash Lochan
The Akash Lochan means the eye of the sky. It is essentially used for the purpose of describing the overall view from the top of Kolhua Hill. This hill is situated at a great height of 1,575 ft.
Also Read: This town in the state of Arunachal Pradesh is home to the Apatani tribe which organizes the popular Ziro music festival
Things to do in Chatra
Visit Bhaduli
The Bhaduli which is also known as the Bhadrakali is specifically situated at a height of around 35 km to the east of Chatra. This temple has been located on the banks of the Mahanadi River and it is also completely surrounded by the forests along with the hills. Furthermore, this place is located 16 km to the west of Chaupran.
Visit Kolhua Hill
Kolhua Hill is another tourist destination which you can reach from Hunterganj by crossing the Lilangen River. This hill is specifically located at an altitude of 1,575 ft giving a distinctive sky eye view which is known as the Akash Lochan. Now, if you visit this place then this would be an experience worth knowing.
Events and festivals in & around Chatra
Itkhori Festival
The Itkhori Festival is celebrated on a yearly basis in the Bhadrakali Temple Premises. The main objective of this festival is to make a cultural harmony in people growing a sense of international identity. And it is on this auspicious day that various artists from their specific fields come together to make this festival a simply ionic one.
Basant Panchami
The Basant Panchami is also known as the festival which particularly marks the preliminary preparations which are there for the arrival of spring along with the festival of colours which is Holi.
Best time to visit Chatra
If you are planning to visit Chatra then the ideal time to visit this place would be between October to March. And that is because the overall temperature is quite pleasant in these months especially from the perspective of someone who is a tourist in this place.
How to reach Chatra?
By Air – Chatra is not very well connected with flights. And the nearest airport is situated in Gaya at a distance of 60 km.
By Train – Chatra is also not very well connected in terms of train routes. And the nearest railway station is located at Gaya which is at a distance of somewhere around 66 km.
You can plan your trip and create your own route to the city with Adotrip's technically driven circuit planner. Click here

3 Days

Natural Beauty

Jharkhand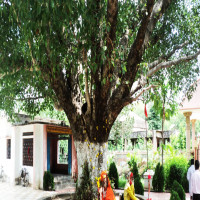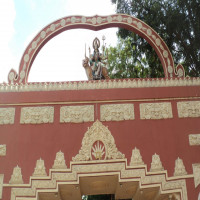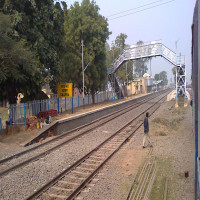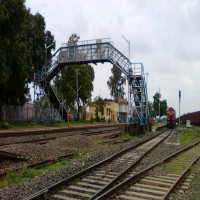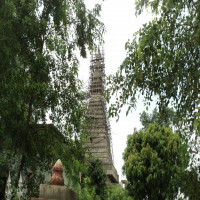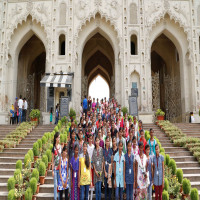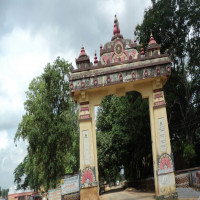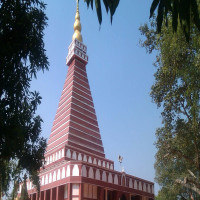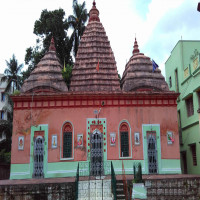 Accommodation
Destination
Meals
Transport
Overall