Dongargarh is a pilgrim city in the Rajnandgaon district in the state of Chhattisgarh. It is quite a significant destination as a lot of pilgrims visit here from all around the nation. The place is beautifully enriched by many mountains and ponds. The city is an epic example of diversity where people of all religions live in harmony and peace. One can reach over here by railways to the Dongargarh railway station.
Places to visit in Dongargarh
Pragyagiri
It's a hilly range and sacred place in Chhattisgarh; an amazing Buddhist idol can be explored over here. Alongside, Nangara hillock is sited close to the Bamleshwari hilly range where one can appreciate the Lord Gautama Buddha.
Bambleshwari Temple
Sited on the top of 1600 ft. the temple is named as Badi Bamleshwari and there is another temple on the ground known as Choti Bambleshwari. The temple is just ½ km. away from the sanctuary complex and devotees can be seen in the large number during the Navratri.
Jain temple
Visit the Jain temple situated on the Chandragiri Hills famous for the ancient statue of the Teerthankara Chandraprabhuji. A large number of devotees visit this temple and offer prayer to the god and get blessings.
Also Read: Discover the city known for its vast coal reserves
Things to do in Dongargarh
Nalwari Fair- an awesome fair for the cattle merchants

Hareli Festival - an incredible sight and view the goddess Kutki Dai

Tripti Restaurant – enjoy the local cuisines
Events and festivals in & around Dongargarh
Most of the renowned temples of India host a number of grand fairs in the temples for people to indulge in the history and culture of the temple as well as the place. Read more…
This festival is celebrated in the home of music and dance forms of the state which is Raigarh. The place has made its own identity due to the birth of few known musicians and artists and has proved its worth in the state of Chhattisgarh. Read more…
The cultural extent can be experienced through tribal culture that is distinct from any other tradition of India. It is unique, exciting and knowledgeable at the same time. Like this Madai Festival which is celebrated by the Gond community which is out there to make the most of the occasion. Read more…
Best time to visit Dongargarh
July to September is the best time to visit as the temperature remains moderate at this time.
How to reach Dongargarh?
You can plan your trip and create your own route to the city with Adotrip's technically driven circuit planner. Click here

1 Day

Religious

Chhattisgarh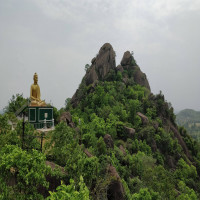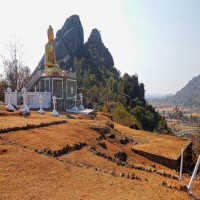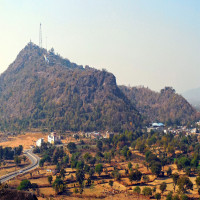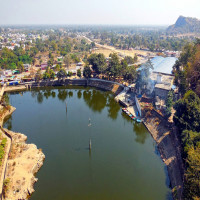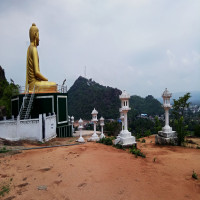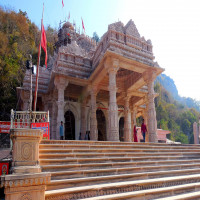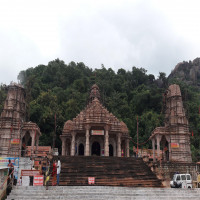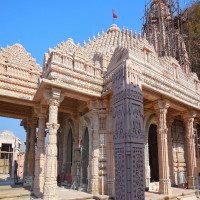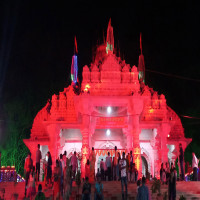 Accommodation
Destination
Meals
Transport
Overall