Did you know that Bhopal is the 17th largest city in India? Yes, and travelling here was quite a fun ride. Visiting here you will get to know various things about the culture, traditions and small yet peculiar nuances of this place. All of this would help you grow and learn more. One more thing which you may or may not know is the fact that it is also one of the greenest cities of India. Here, you will be finding many examples of institutes coming from both educational and research background.
The city hosts many cultural festivals every year in the Bharat Bhavan which is the main cultural centre of the city. Diwali and Eid are two festivals which are celebrated extravagantly in the region.
Places to visit in Bhopal
Upper Lake
Visiting this place what you will get to know that this place was created in the 11th century by some Raja Bhoj who had curated this lake to specifically cure skin and diseases. I can only say that travelling to this place was one of the most memorable experiences for me. However, now it is known as the Bhojtal. A local guide told me a fact which somewhat quite fascinated me. I got to know that this lake is one of the major sources of clean drinking water to the 40% population of the city.
Also Read: This capital city attracts tourists for picturesque hills, museums, tiger reserve and its natural beauty
Van Vihar
Travelling to this amazing national park was quite an amazing experience for me. You will get to see various animals such as Gharial, leopards, Cheetal deer and just about every other animal possible. Being a solo traveller you will like the feeling of discovering new spots and new places all alone.
Gohar Mahal
The Gohar Mahal was established in the year of 1820 by the first woman ruler of Bhopal. Her name was Qudisiya Begum. Interesting to know, isn't it? This place is quite fascinating.
Things to do in Bhopal
Go Shopping - Bhopal is one of the most interesting places to explore.This place is also known for its embroidery, beadwork, bags, shawls etc. I had purchased this amazing bag for my brother here and when I went home, gifted the bag to him.
Visit Birla Museum
Visiting the Birla museum is one of the best decisions taken by me. Here you will be finding some old artefacts which were used by the Paleolithic and the Neolithic man as well. Moreover, there are also stone sculptures from the 7th to the 13th century as well as the 2nd century BC.
Visit Bharat Bhavan
Bharat Bhavan is one of the most interesting places to explore. You will be surely amazed by the overall architecture and the performing arts of this place.
Events and festivals in & around Bhopal
Ijtima
Ijtima is a religious festival which continues for three days. It is considered as one of the most important festivals which are celebrated with great enthusiasm in Bhopal.
Pachmarhi Utsava
Experiencing it first hand, however, you may have heard a lot about this festival. On this festival, every evening the whole fiesta is specifically organized by an eye-catching art depiction, competition etc. During this festival, there are many exhibitions and craft fairs which are responsible for attracting a lot of tourists from all across the country.
Best time to visit Bhopal
The best time to visit Bhopal is from the months of October to March. During these months it is the perfect time to travel and for sightseeing as well.
How to reach Bhopal?
Other than that, it is extremely easy to reach within the city from any part of the country. Raja Bhoj International Airport is the nearest airport which mainly serves the entire state of Madhya Pradesh. It is just 13 kms away from the city of Bhopal. Also, Bhopal is one of the main connected railway stations in India. There are two main railway stations in the city which can easily connect you to all major cities of the country.
You can plan your trip and create your own route to the city with Adotrip's technically driven circuit planner. Click here

2 Days

Outdoors

Madhya Pradesh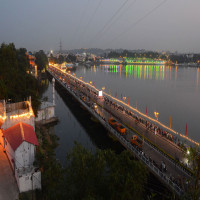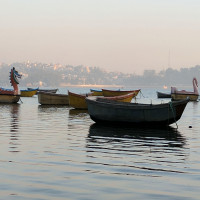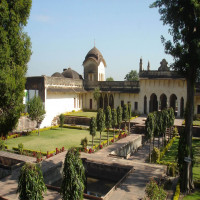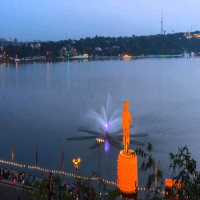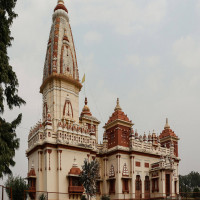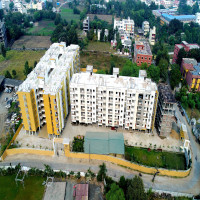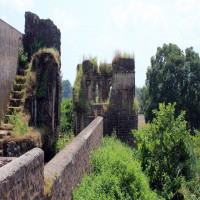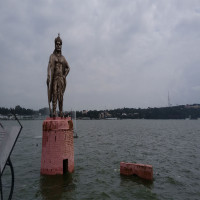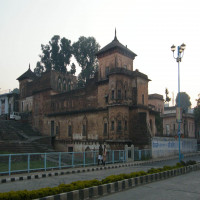 Accommodation
Destination
Meals
Transport
Overall