Hill stations are always people's first priority no matter what the season is. Saputara being the only hill station is Gujarat has the same significance for the tourists as well the local people. It is a pleasure for people and is currently growing as a tourist destination. A breath of fresh air in monsoons can be the best option.
A very popular tourist destination in the Indian state of Gujarat is Saputara. It is a hill station and is an attraction for tourists coming to Gujarat. It is located in the Dangs district in Sahyadris or Western Ghats. Saputara lies on the National Highway 953 which is connected to Songadh.
Places to visit in Saputara
Hatgadh fort
It is an ancient fort built by Maratha ruler, Shivaji. The place is extremely quiet and peaceful and is a perfect spot to spend some time with the nature. The fort is located in a very remote area hence adding to its serenity.
Artist Village
There is quite an exciting and unique village near the Saputara lake known as Artist Village. One can find various beautiful and unexpected artefacts made up of bamboo or clothes. It attracts a lot of crowd from all around the country.
Saputara Lake
Saputara is mainly known and visited for the popular Saputara lake. People come here to embrace its beauty and also to indulge in fun activities like boating. The lake is surrounded by gardens on both sides where people walk in the morning and spend some peaceful time amidst lush greenery.
Things to do in Saputara
Enjoy the natural beauty of the city which you will find in almost every direction. The lakes, the forts, the waterfalls are all extremely beautiful.
Do boating in the Saputara Lake.
View the amazing panorama of sunset from the sunset point.
Events and festivals in & around Saputara
Rann Utsav
If you have heard of White Desert, you must also know about the great grand event that takes place amidst that White desert of India in full Gujarati Style. Rann of Kutch is one of the most beautiful places in India. Read more...
Tarnetar Mela
The amazing fair is mainly to find your partner but that does not mean it has less entertainment for you in anyway. The fair showcases the folk arts of the state and there is a lot of entertainment through performances, dance and music that one shouldn't miss out for sure. Read more...
Best time to visit Saputara
The city is located at a high altitude which is why the weather is always pleasant. You can visit both in winters or summers as it is neither too hot nor too cold.
How to reach Saputara?
There is no connectivity of railways or airlines directly to the city. The nearest domestic airport is in Surat which is 120 kms and the nearest international airport is Mumbai. The railway station close to the city is Waghai. People can take road transports to reach here as buses and other options are available from nearby cities.
You can plan your trip and create your own route to the city with Adotrip's technically driven circuit planner. Click here

3 Days

Hill Station

Gujarat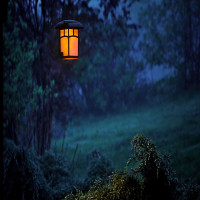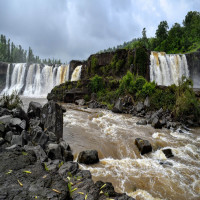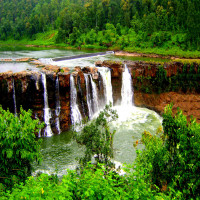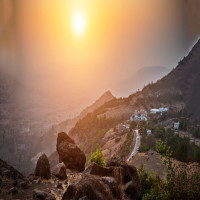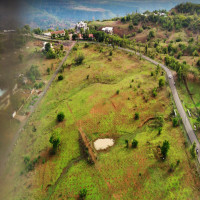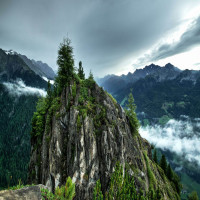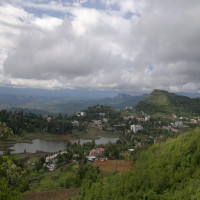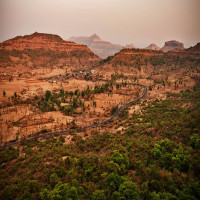 Accommodation
Destination
Meals
Transport
Overall