Majorly known for the Tarnetar fair held here, Tarnetar village is located in the Surendranagar district in the state of Gujarat. The village is famous for the Trinetreshwar Temple where the Tarnetar fair is held every year. The temple is an architectural beauty and a reason of pride for the village. The Pratihar Kings made it who were worshippers of Lord Shiva and were great builders. The sculpture and the designs of the temple are exquisitely made and there are 33 deities carved on the walls with utmost perfection. There are also three kunds around the temple which are highly sacred, and it is believed that a dip in the holy waters of the temple is equal to that of River Ganges.
Places to visit in Tarnetar
Trinetreshwar Temple
Trinetreshwar is an ancient temple in the village of Tarnetar. The temple is no less than an ornament from the time of Gujarat Pratihar vogue. The temple is the attribute of the Pratihar reign and hence is quite significant to people of the village. The designs sculpted on the temple are extraordinary and attract a lot of people who visit the village.
Things to do in Tarnetar
Attend one of the most fun fairs of the state of Gujarat known as Tarnetar Mela. People from around the state come to see the fair and enjoy the culture of the state.
Also Read: The meaning of this place means "sky" in the regional l...
Events and Festivals in & around Tarnetar
The amazing fair is mainly to find your partner but that does not mean it has less entertainment for you in anyway. The fair showcases the folk arts of the state and there is a lot of entertainment through performances, dance, and music that one shouldn't miss out for sure. Read more...
If you have heard of White Desert, you must also know about the great grand event that takes place amidst that White desert of India in full Gujarati Style. Rann of Kutch is one of the most beautiful places in India. Read more...
Best time to visit Tarnetar
Though winters are the best time to visit the place as summers get extremely hot, people can also prefer visiting in the month of August when the biggest fair of the village is organized.
How to reach Tarnetar?
The village is situated near the city of Thangadh which is the gateway to the village. The nearest airport is in Rajkot which is 90 km from there and the nearest international airport is in Ahmedabad which is around 200 km from the village.
You can plan your trip and create your own route to the city with Adotrip's technically driven circuit planner. Click here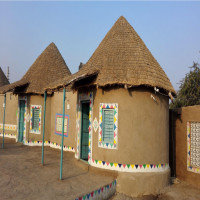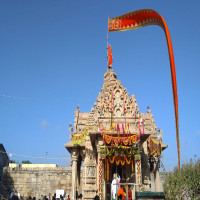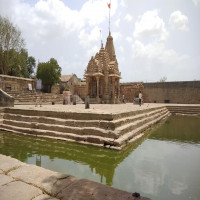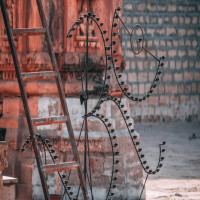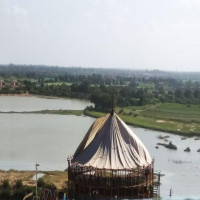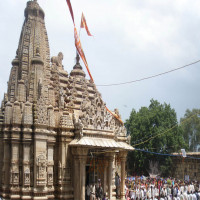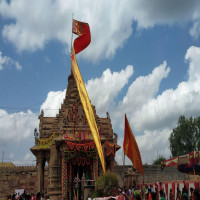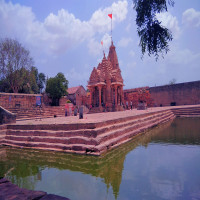 Accommodation
Destination
Meals
Transport
Overall