The satellite city of Delhi and a part of the state of Haryana, Gurgaon officially known as Gurugram is a financial and industrial hub of India. It is a part of National Capital Region of India and is a leading city in terms of per capita income. It has the third-highest per capita income in India and is home to 250 offices of Fortune 500 companies. The city is easily accessible due to its connection with the capital of India. There is an expressway from Delhi to Gurgaon of six lanes built smartly for the ease of visitors. Also, the city is closest to the International Airport of New Delhi. People can also reach via Delhi Metro which is extended to Gurgaon as well.
Places to visit in Gurugram
Kingdom Of Dreams
The Kingdom of dreams is a live entertainment zone which is full of the Indian cultural heritage through many interesting and captivating events.
Cyber Hub
It won't be wrong to say that the cyber hub can be considered as an uptown party which is quite known specifically for its lively nightlife. For those who have an inclination towards eating good food and parties this place is really interesting to visit and explore.
Damdama Lake
The Damdama Lake is quite an ideal location especially for the families who want to go out and have some fun time along with each other. Moreover, this town is also frequented by the Delhiites and it is here that you can explore various activities such as hot air ballooning, rock climbing etc.
Things to do in Gurugram
Visit Sultanpur Bird Sanctuary
The Sultanpur Bird Sanctuary is a place where you will be finding a species of about 250 native birds and more than 190 migratory birds. If you visit Gurugram then you should be definitely travelling to this bird sanctuary.
Also Read: Discover why this place is a perfect tourist destination for you?
Go for Shopping
If you consider yourself a shopaholic then you won't be disappointed with Gurugram. Here you can shop for a wide variety of things such as handicrafts, clothes, utensils, toys, furniture etc.
Eat Parathas At Murthal
Murthal is a place which is particularly known for its exotic and delicious Parathas. Here you will be finding some of the best options to choose from such as Haveli, Amrik Sukhdev etc.
Events and festivals in & around Gurugram
At Kartik Culture Festival, you will get to see an amazing mix of martial arts, folk arts. These are specifically the forms which are more or less on the verge of extinction. This place is undoubtedly one of the most fun and nostalgic places to explore. Read More..
Surjkund Mela is a great place to explore and have fun with your family and friends as this is the place where you will be finding more than 20 countries which participate in this fair. It is a great place to explore and rediscover the fun. Read More..
This festival is specifically marked by taking the dips in the sacred waters of the Brahma Sarovar and Sannehit. In this place, the devotees get delighted and indulged in the "Deep Daan" which is then followed by some dance as well as drama performances. Read More..
Best time to visit Gurugram
It would be right to say that the winter season would prove to be a good time to visit Gurugram. During this time the temperature is good for travelling and exploring as compared to the scorching summer heat.
How to reach Gurugram?
By Air - The nearest airport is the Delhi International Airport and from there you can get a cab or some other means of transportation such as metro or bus to reach your destination.
By Road - The overall connectivity via road is quite good. Thus, if you are planning to visit Gurugram via road then it shouldn't be a problem for you.
By Train - The overall connectivity via train network is quite good and thus if you plan to visit Gurugram then it would be a convenient experience for you.
You can plan your trip and create your own route to the city with Adotrip's technically driven circuit planner. Click here

2 Days

Industrial

Haryana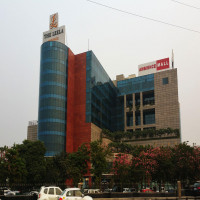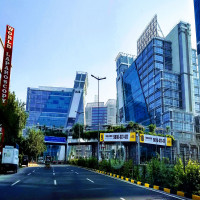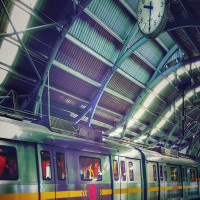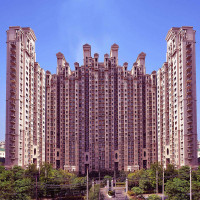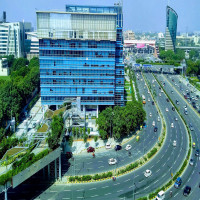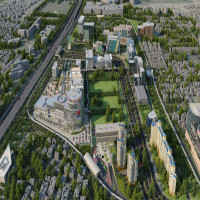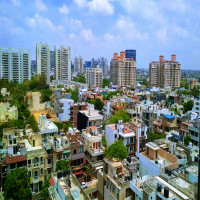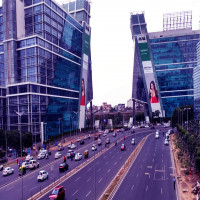 Accommodation
Destination
Meals
Transport
Overall