Kurukshetra has a whole lot of importance in history as it is a holy city of the state of Haryana. It is also known as 'Land of Bhagwat Gita', the holy book of Hindus. The epic Mahabharata revolved around Kurukshetra which is named after the King Kuru who was the ancestor of Kauravas and Pandavas as depicted in the epic. Also, the huge Kurukshetra war of Mahabharata was fought on this land when Bhagwat Gita was preached. There can be no other holy place with such great significance and history mainly for the Hindu devotees who have grown up hearing the stories of Mahabharata. According to ancient texts, Kurukshetra is not a city but a region of Lords and Kings. It is a Hindu pilgrimage which has immense importance and a lot of devotees visit here to see the temples, pilgrimage centres and holy sites.
Places to visit in Kurukshetra
Brahma Sarovar
The Brahma Sarovar has been dedicated to the Lord Brahma. What is really worth knowing about this place is that it was Brahma who had created Mother Earth from this particular Sarovar. Moreover, this Sarovar has also been mentioned in the memoirs of Al Beruni who had mentioned this water tank to be 1800 meter deep and 1400 meter wide.
Krishna Museum
This museum was founded in the year of 1987 and houses various artefacts of Lord Krishna and his incarnations from the 1st century AD to the 11th Century AD. And what you should also know is the fact that this museum also houses six galleries which specifically showcases the statues in the forms which are as described in the Bhagavata Purana as well as the Mahabharata.
Also Read: This is the place that Buddha chose to free himself from the cycles of life and death
Sannihit Sarovar
550 ft in width and around 1500 ft in height the Sannihit Sarovar is believed to be the point where the seven tributaries of the Saraswati River meet. And this is also the very place which is considered as the home of Lord Vishnu.
Things to do in Kurukshetra
Visit Jyotisar
The Jyotisar is the place which is associated with the legend of Mahabharata and is considered as a sacred site located in Kurukshetra. This is considered the place where Lord Krishna had recited the Bhagwad Geeta under the shade of Banyan tree to Arjuna the purpose of which was to prepare him for the war against evil.
Visit Bhadrakali Temple - It is believed that it was this temple where the Pandavas had offered their prayers to God before going against in war against the Kauravas.
Bhishma Kund
This place is associated with the most amazing legends that we have in the grand epic of Mahabharata. This is the place where it is believed that Bhishma Pitamah was laid on the bed of arrows which was made by none other than Arjuna himself. Arjuna had made this when Bhishma Pitahmah had requested for water.
Events and festivals in & around Kurukshetra
The Kurukshetra festival is one of the major festivals in which a great number of pilgrims gather around to take a holy dip in the Brahma Sarovar. The waters of this place are more or less considered quite sacred. Overall it is a great option to explore and experience. Read More..
It is fundamentally a religious festival which is celebrated throughout the country. Moreover, it is also quite a celebrated festival which is celebrated with a great level of enthusiasm. It is usually celebrated on the 13th and 14th April of every year. Read More..
Best time to visit Kurukshetra
September to March is the best time to visit Kurukshetra as during these months the overall weather is quite pleasant and ideal for sightseeing activities.
How to reach Kurukshetra?
By Air - The nearest airport is Chandigarh Airport. It is located at a distance of 91 km and from here you would need to get a cab or some other means of transportation.
By Road - The overall connectivity via road network is quite good. Thus if you are planning a road trip then it would prove to be a convenient experience for you all.
By Train - Kurukshetra has its own railway station which connects it with some of the major cities. So, travelling via train would be a good option for you.
You can plan your trip and create your own route to the city with Adotrip's technically driven circuit planner. Click here

2 Days

Historical

Haryana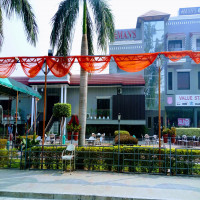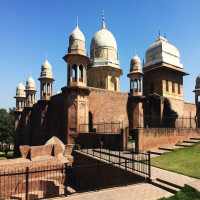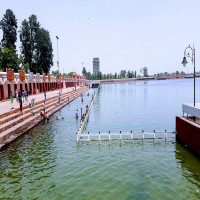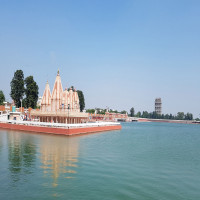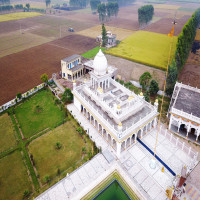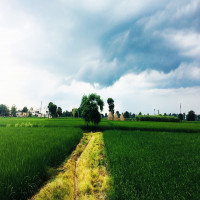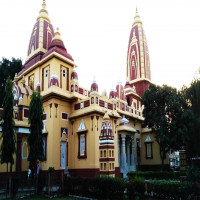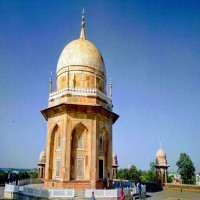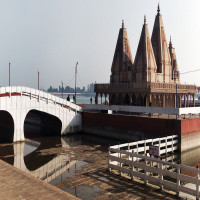 Accommodation
Destination
Meals
Transport
Overall