Sasaram is a place that will come your way. It is a beautiful tomb of an emperor known as Sher Shah Suri and is sited in the center of a big artificial lake. It is very finely constructed and manages to get a lot of attraction from the tourists. Sasaram is an ancient city in the state of Bihar in India. It is that old of a city which has seen many historic legacies and was also the gateway to Nalanda and Gaya. There are many such historic and religious sites in the city which makes it a significant part of the state of Bihar. The city is surrounded by Kaimur mountain and Sone and Kav rivers. It is all in all an ancient urbanized city which has all the facilities and advancement that a modern city needs along with some old treasure of the historic sites.
Places to visit in Sasaram
Tomb of Sher Shah Suri
Positioned in the mid of a man-made lake, offers an appeal like a floating monument. The upper terrace is bordered by a castle parapet wall that looks like octagonal domed chambers at its four corners. There are two pillared balconies on every side and have been sliced by a doorway in the east.
Rohtasgarh fort
Sited at 39 km away from the city Sasaram; it stands among the major and toughest hill forts of India. Covers a range of 4 miles from east to west, 5 miles from north to south and 28 miles in the circumference of its plateau. The fort used to serve as a safe shelter for treasures and families of Shah Jahan, Maan Singh, Mir Qasim, and Sher Shah Suri.
Maa Tara Chandi Temple
A must visit place for the devotees and sited at one km. away from the Chandan Shaheed Hill and devoted to Maa Tara Chandi, an incarnation of Goddess Kali. An idol of a goddess of Tara Chandi is appreciable present in the premises of temple. A large range of visitors can be seen on the occasion of Dussehra.
Manjhar Kund And Dhua Kund
Manjhar Kund And Dhua Kund are undoubtedly the two amazing waterfalls in the Sasaram, these two waterfalls have the capability of generating 50-100 MW of electricity when they are operated to their extreme potential. A fair is also organized in the premises of these waterfalls on every Raksha Bandhan.
Also Read: An epitome of historical beauty
Events and festivals in & around Sasaram
Sonpur Mela
Sonpur Mela also known as the Harihar Kshetra Mela is one of the biggest cattle fairs in India. The fair is a huge attraction for people to buy or sell elephants, horses, dogs, birds etc.
Chhath Puja is the thanksgiving festival of Bihar where people offer their gratitude to the Sun God. People on this day gather at the banks of River Ganga and take a dip in the holy waters to further pray to God and perform rituals over there. Read more…
Pitrapaksha is a holy event which is of much value to the people of Bihar and beyond as well. Pitrapaksha which is commonly known as 'Pind Daan' is a holy Hindu rite which is done in order to offer salvation to the souls which are departed. Read more…
Best time to visit Sasaram
Morning and evening are the best time to visit the temple, however, winter is the best suitable time to explore.
How to reach Sasaram?
You can plan your trip and create your own route to the city with Adotrip's technically driven circuit planner. Click here

2 Days

Historic sites

Bihar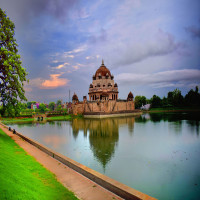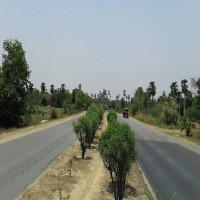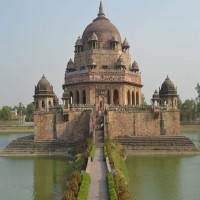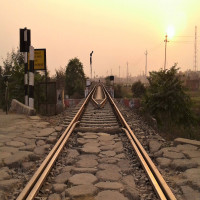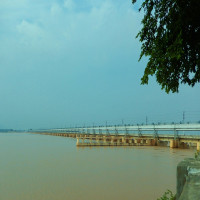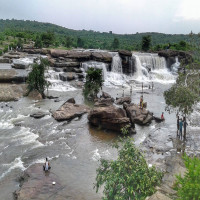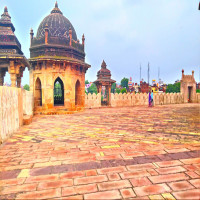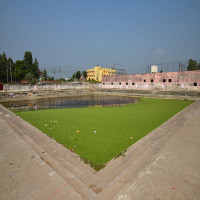 Accommodation
Destination
Meals
Transport
Overall