India has got so much to offer to people residing in here and also to those coming from outside to see the rich culture and heritage along with its stunning attractions. Majuli is a name which makes India proud because of its beauty and serenity. It is the world's largest riverine island which is located in the Brahmaputra River of Assam. The surprising element here is that this river island was the first one to be declared as a district in India.
Places to visit in Majuli
Kamalabari Satra
A well-known spot of the island, Kamalabari Satra, it's a religious site also plus home to important articles associated with art, culture, literature, and classical studies. The North Satr that is a different segment of the Kamalabari Satra takes part in various cultural events of Satria art in several Indian cities.
Dakhinpat Satra
It was the chief Satra patronized by the Ahom ruler and it is an ancient education centre, in fact, visited by thousands of visitors all over the year. Rasotsava, the main festival of Assam celebrated with full fun and delight here. The best part of the festival is the performance of Rasleela on a full moon night.
Also Read: Discover the largest town of North Andaman Island
Tengapania
Sited on the banks of the river Brahmaputra, Tengapania is a wonderful and famous spot of the area. Surrounded by Dhakuakhana, Machkhoa and Disangmukh and stands as the main captivating destination for the tourists as well as the locales. Positioned at a distance of 24 km. from Sibsagar and well connected with the Majuli and Jorhat.
Auniati Satra
Known for its Apsara and Paalnaam dance, this centre was established by Niranjan Pathakdeva and features a wide number of collection of old Assamese utensils, jewellery and handicrafts. It's home to the traditional utensils, jewellery, and handicrafts.
Things to do in Majuli
Ferry Ride to access the island of Majuli

Rent a cycle to explore the massive island

Food lovers can enjoy the Majuli Thali

Drink the traditional rice beer
Events and festivals in & around Majuli
Since Assam is the house for some of the biggest tea estates, it becomes necessary to celebrate its contribution to the nation. It is the largest tea producer in India and thus people of Assam celebrate the Assam Tea Festival. Read more…
Majuli is one of the exotic tourist destinations of the state of Assam and the festival of Majuli is expert in drawing the attention of the tourists. Read more…
Assam often known as the Bihu state is popular because of the festival of Bihu which is extremely entertaining and fun. Bihu festival is like a dramatic cultural festival which is filled with joy and abundant of love. Read more…
Best time to visit Majuli
From July-September is a good time to visit alongside October to March weather remains quite pleasant.
How to reach Majuli?
You can plan your trip and create your own route to the city with Adotrip's technically driven circuit planner. Click here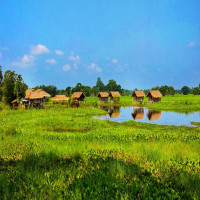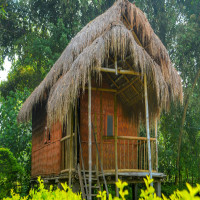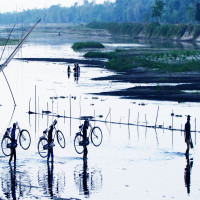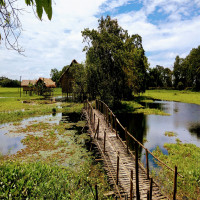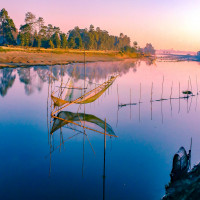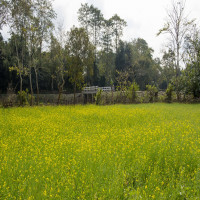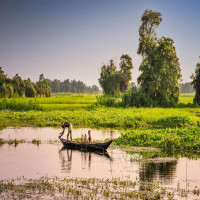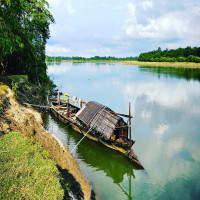 Accommodation
Destination
Meals
Transport
Overall