A district of Arunachal Pradesh known as West Kameng has so much to offer to its tourists. It has places like Bhalukpong and Dirang which are an epitome of natural beauty and are also quite famous places for tourists. It is named after the Kameng river which is a tributary of Brahmaputra river and flows through the district. The entire district is covered with mountains and Himalayas which is a highlight of the district. It also has the highest peak in the state which is known as Kangte. It is mostly cold there. Many tribal groups live here which will help you in exploring the area even more conveniently.
Places to visit in West Kameng
Sessa Orchid Sanctuary
The Sessa Orchid Sanctuary covers a range of 100 sq. km. area, it also occupies Doimara and Tenga reserve forests in itself. Not just the forests are the key attractions of the sanctuary, deep valleys, high hills alongside the hills are a few things to adore. Over 200 species of orchids, hills, valleys and rivers, beautiful animal species like red panda and pheasant and much more.
Dirang Valley
Once you visit the Dirang valley, we bet with you it will steal your heart will leave you stunned with its mesmerising beauty. It's pleasant weather, high peaks, also known for hot water springs and apple orchards and much more at a single place. Not just beauty, the best place for bird watchers and trekkers, explore the medicinal plants too.
Bomdila Monastery
Bomdila Monastery is known as a religious destination denotes to the spirit of Buddhism. Positioned close to the Tipi Orchid Research Center, devotees of the Mahayana Buddhism visit this place from time to time.
Apple Orchards
Bomdila is known for the apple orchards spreads over a large area where you can appreciate the huge trees and the main attraction spot for tourists. It is sure you would appreciate and love to visit this place and apples are available on the low prices.
R.R. Hill
A famous tourist spot and a large number of tourists visit this place every year, the scenic beauty of this place lures a large number of visitors. The roads connect to the Tawang also touches Bhutan's border.
Things to do in West Kameng
Tipi Orchidarium – a place known for rafting and fishing facilities

Craft Centre And Ethnographic Museum – Enjoy the essence of hand-woven carpets, wall hangings, etc.

Eaglenest Wildlife Sanctuary – click pictures and view the Bengal tiger, red panda and so forth.
Events and festivals in & around West Kameng
This world popular music festival was started in 2012 by Bobby Hano and Anup Kutty and the team has a long list of names now. The festival became popular because of its originality and also because of the location it was organized in. Read more…
It is a monastic festival mainly which happens at the Tawang Monastery and is full of rich colors and brightness all around. It is a three days long festival and people enjoy every bit of the festival. It starts with reciting of prayers and Monastic dances and is celebrated in order to kill the evil spirits and seek blessings and prosperity for loved ones and crops. Read more…
Best time to visit West Kameng
The best time to visit is winter season that lasts from October to April.
How to reach West Kameng?
You can plan your trip and create your own route to the city with Adotrip's technically driven circuit planner. Click here

2 Days

Natural Beauty

Arunachal Pradesh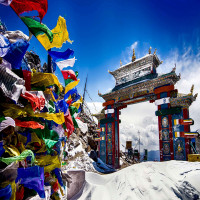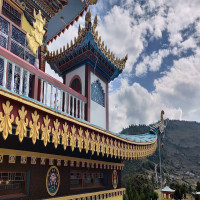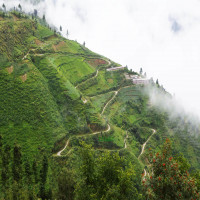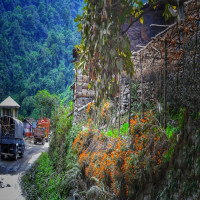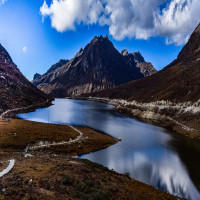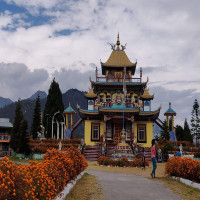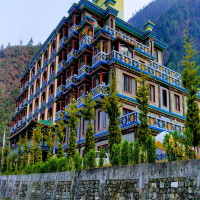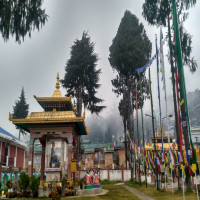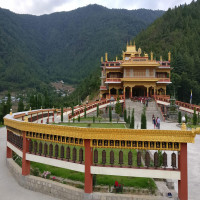 Accommodation
Destination
Meals
Transport
Overall