You cannot leave the state without visiting its capital, can you? Itanagar has got a lot in a plate for you to eat. It has some major tourist attractions starting from forts, parks, museums, lakes etc. It has great culture and lifestyle and places like Ganga Lake offers some amazing views to the tourists. The green forests and orchids are a must to see.
Itanagar is the capital city of the state of Arunachal Pradesh of India. Itanagar is an urban city in the state which has all the seats in the legislative assembly and high court. There are many different tribes residing in the city which makes it a hub for diverse culture and traditions.
Places to visit in Itanagar
Ganga Lake
The lake is also known with another name, the scenic beauty of the lake captures a wide range of tourists and locals every year. Experience the calm environment, knotted green hill range make this the most preferred destination of the travellers.
Ita Fort
A significant landmark of the ancient times sited at the Papum Pare district and it has turned in to the main tourist spot. Also, known with another name called "Ita" that refers to bricks in Ahom language.
Also Read: Greenery, landscapes, and mountains are the striking geographical features of this place
Namdapha National Park
A wonderful destination where one can view the endangered species of animals, a perfect place if you are the nature lover. Positioned at a height of 200 to 4500 meters and click pictures of the most vibrant bio-diversities in the nation.
Rupa
Places at a distance of 20 km. from Itanagar and it's a must visit place for travellers, alongside, you can appreciate the untouched beauty of nature. Rupa borders on the banks of Tenga and makes this an incredible sight for the tourists. Appreciate the green attractive grasslands and scenic mountains, a perfect spot for the weekend gateway.
Things to do in Itanagar
Shopping in Itanagar – Buy handicraft items, shawls, local attires and much more.

Reh Festival - celebrated by Idu Mishmis and appreciate the priest dance.

Tamladu Festival – Dhigaru Muslims offer prayers on this festival.
Events and festivals in & around Itanagar
This world popular music festival was started in 2012 by Bobby Hano and Anup Kutty and the team has a long list of names now. The festival became popular because of its originality and also because of the location it was organized in. Read more…
It is a monastic festival mainly which happens at the Tawang Monastery and is full of rich colors and brightness all around. It is a three days long festival and people enjoy every bit of the festival. It starts with reciting of prayers and Monastic dances and is celebrated in order to kill the evil spirits and seek blessings and prosperity for loved ones and crops. Read more…
Best time to visit Itanagar
October to April is the best time to visit Itanagar, weather remains enjoyable this time.
How to reach Itanagar?
You can plan your trip and create your own route to the city with Adotrip's technically driven circuit planner. Click here

3 Days

Hill Station

Arunachal Pradesh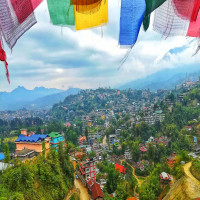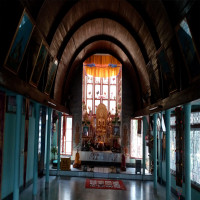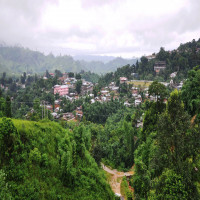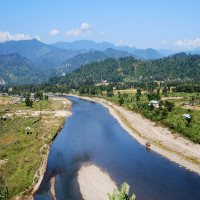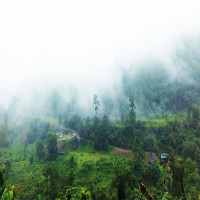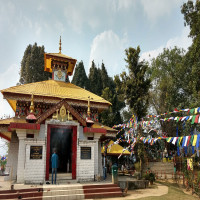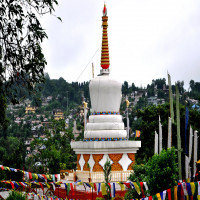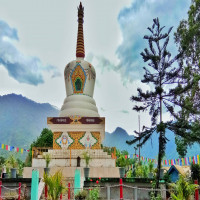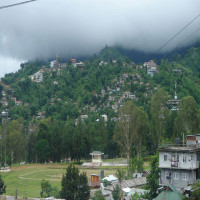 Accommodation
Destination
Meals
Transport
Overall