Tawang is a controversial mountain town which is in Asia as if now and China and India have a glitch between them claiming it to be theirs. While India considers this town as a part of the state of Arunachal Pradesh, China claims in to be a part of South Tibet. Considering it more on the side of India, we describe it as a place home to the 17th century Tawang monastery. It is a beautiful hill station having a massive Buddha statue and a great influence of the Buddhism religion of older times. There are a whole lot of tourist attractions in the place including the Penga Teng Tso which is an amazing lake that attracts flocks and flocks of migratory birds which are attracted in the summer.
Places to visit in Tawang
Sela Pass
An awe-struck destination all set to steal the heart of every visitor, it's a mesmerising spot in the lap of Himalayan. Offers the amazing natural beauty to the North-East as it works as a lifeline for the residents of Arunachal Pradesh. No doubt, an amazing place to visit with beautiful views of the Eastern Himalayan range.
Tawang Monastery
If you are the nature enthusiasts, Tawang Monastery is the best destination to visit and also known with a name Golden Namagyal. It is believed that monastery is about 400 years old and it is considered as an abode for more than 300 monks. A famous religious centre where a big statue of Lord Buddha is sited here that is 8 meter in height.
Madhuri Lake
the lake is home to the Himalayas, it offers a breath-taking view and famous for its enthralling appearance. If you remember the lake also has its appearance in a Bollywood movie called Koyla and this lake has given Madhuri Lake after a lead actress in this movie. Explore the upright tree trunks alongside the huge mountains.
Nuranang Falls
An incredible destination is Nuranang Falls that offers an appearance of the white sheet of water and falls from a height of 100 meters. Also, known with another name called BTK waterfall and encourage the visitors to enjoy swimming.
Things to do in Tawang
Meditate At The Taktsang Gompa

Go Hiking At The Gorichen Peak

Shop Till You Drop At The Tibetan Settlement Market

Spend A Day At Shonga-Tser Lake
Events and festivals in & around Tawang
This world popular music festival was started in 2012 by Bobby Hano and Anup Kutty and the team has a long list of names now. The festival became popular because of its originality and also because of the location it was organized in. Read more…
It is a monastic festival mainly which happens at the Tawang Monastery and is full of rich colors and brightness all around. It is a three days long festival and people enjoy every bit of the festival. It starts with reciting of prayers and Monastic dances and is celebrated in order to kill the evil spirits and seek blessings and prosperity for loved ones and crops. Read more…
Best time to visit Tawang
Best time to visit Tawang falls between March to October as the temperature remains agreeable.
How to reach Tawang?
You can plan your trip and create your own route to the city with Adotrip's technically driven circuit planner. Click here

2 Days

Natural Beauty

Arunachal Pradesh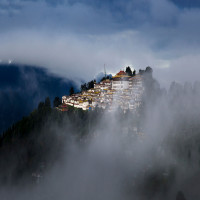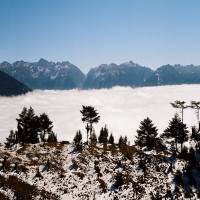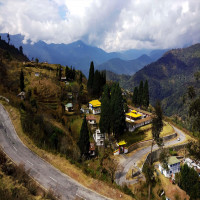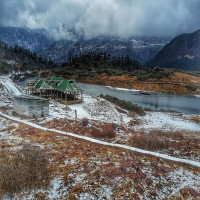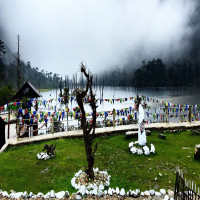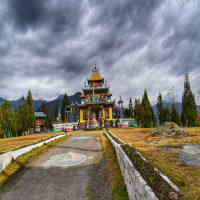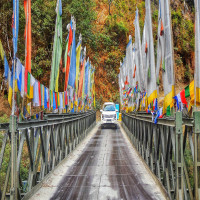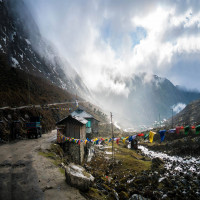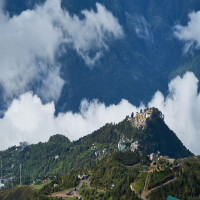 Accommodation
Destination
Meals
Transport
Overall