Kurnool district is located in the state of Andhra Pradesh. It is one of the thirteen districts in the state. It is the second-largest district in the state. The city of Kurnool is the district headquarters. It is bound by the districts of Telangana and Karnataka from its sides. The district is connected with other cities and places of the state by road. People can take buses and other government transports to travel around.
Places to visit in Kurnool
Belum Caves
Belum Caves falls among the largest cave system open for tourists; actually known for the exceptional formation. There are various pathways with complex outlines of riverways that can leave you amazed, the nature and beauty of this spot create an remarkable charm.
Rollapadu Wildlife Sanctuary
Rollapadu Wildlife Sanctuary covers an area 614 sq. km in the Kurnool district; it offers a memorable journey experience to the visitors. One can explore the rare species of birds and reptiles; the best place for the flora and fauna lovers. Adore the man made water reservoir, built for the preservation of wildlife.
Also Read: This city in Tamil Nadu is famous for its rock-cut temples and the Kanjeevaram silks
Oravakallu Rock Garden
A wonderful spot for the ordinary landscapes; the beauty of the spot fascinates every visitor and igneous rock formation can be seen here. Alongside, enjoy the restaurant, small ponds, boating facilities as well as cave museum. There is a hiking area and it's an unusual picnic spot; a must visit place in the region.
Yaganti
Known for the Sri Yagantiswamy temple that has turned in to an eminent tourist spot; the temple is actually devoted to the Lord Shiva. Here, one can feel the amazing rich culture and spiritualism in the environment. A unique sculpture is carved out on a single stone and a unique idol of the god to witness. The huge number of devotees of the Lord Shiva can be seen who gather here to worship the god.
Things to do in Kurnool
Visit the stunning architecture at Mahanandi temple
Appreciate the nine forms of the Lord Narasimha Ahobilam temple
Enjoy the panoramic background of nature at Sakshi Ganapati temple
Events and festivals in & around Kurnool
Longest Winter Fest
The authorities of Ramoji Film Festival keep on bringing joyous festivals to lighten your lifestyle and live to the fullest. Witness another extravaganza, the Longest Winter Fest with your family. Read more…
Lumbini Festival
This festival is celebrated to revive the heritage of Buddhism. Read more…
Tirupati Festival
Tirupati is a famous and a significant temple of Andhra Pradesh which is visited by thousands of pilgrims every year. Read more…
Best time to visit Kurnool
One can visit the Kurnool from October to March as it is the best time to visit this destination.
How to reach Kurnool?
You can plan your trip and create your own route to the city with Adotrip's technically driven circuit planner. Click here

1 Day

Architecture

Andhra Pradesh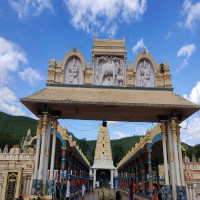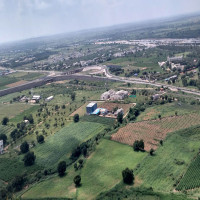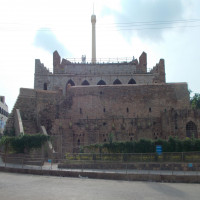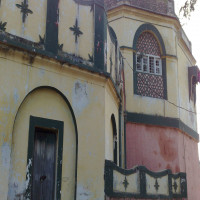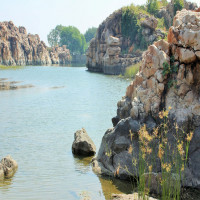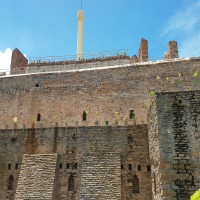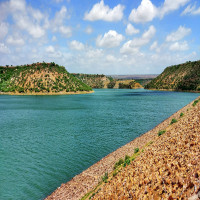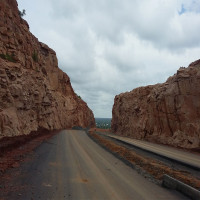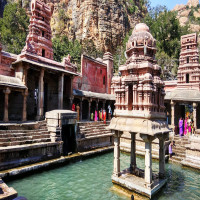 Accommodation
Destination
Meals
Transport
Overall