Jodhpur is a beautiful traditional city in the state of Rajasthan, also known as the 'Blue City of India' because of the blue colored houses all around the Mehrangarh Fort. The unique, ground to earth and very delicate culture of the city makes people go all crazy and the memories made here stays with them forever. It is the second-largest city in the state of Rajasthan having so much to offer to its tourists along with a lifetime experience of its own. It is also the second metropolitan city of the state. The amazing picturesque desert locations, the grand palaces, forts are just to name a few, Jodhpur is a fantastic tourist location. The landscape of Thar desert is to die for. The reddish-brown city looks radiant in all seasons. They city is in somewhat center of the state which makes it a convenient tourist hub for people to travel in and around.
Some of the most attention seeking locations of the city are Mehrangarh fort, the expensive and grand Umaid Bhawan Palace. Kalyana lake and garden and many more. The festivals celebrated here are also very colorful, mesmerizing and grand. One must stay a week here to get dwelled in the charm of the city and its warm ethnicity. The Marwar and the Nagaur Festivals are really popular amoung the locals as it is a delightful mix of Rajputana and Mughal culture.
Jodhpur railway station links to so many cities around the country. There are many luxury trains as well which gives an experience of being a royal on wheels. Jodhpur airport is also well-connected to all the major cities of India. There are a few tourist places around Jodhpur which usually catch attention of tourists coming to the city such as Khimsar (98 kms), Nagaur (141 kms), Pokhran(178kms), Pushkar(185kms) and more.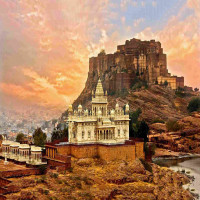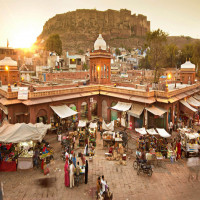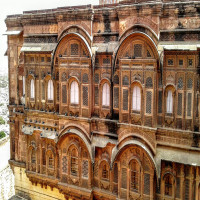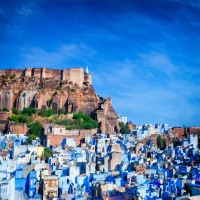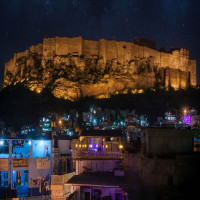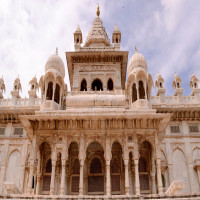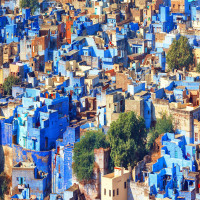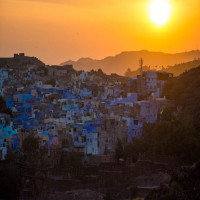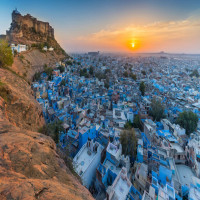 Accommodation
Destination
Meals
Transport
Overall