Mohali is also known as S.A.S Nagar (Sahibzada Ajit Singh Nagar) is a commercial hub which is close to the union territory of Chandigarh. It lies in the S.A.S Nagar district and is the administrative headquarters of the same. The name of the city is named after the eldest son of Guru Gobind Sahib but is still mostly known as Mohali. The city is growing rapidly with a promising pace and is soon developing to be as an IT hub in the state. It is one of the largest growing cities of the state and thus is becoming known day by day. There are many sporting venues in the city like the cricket stadiums, hockey stadiums, golf courses etc. It lies in the Chandigarh Tricity along with Panchkula and Chandigarh.
Places to visit in Mohali
Gurudwara Amb Sahib
The Gurudwara Amb Sahib is one of the most amazing places to visit around. Carrying a great level of spiritual significance this place is out and out amazing for those who are spiritually inclined. And owing to which this place also sees a great number of devotees on an annual basis.
Thunderzone Amusement and Waterpark
The Thunder Zone Amusement and Water Park is inaugurated in Chandigarh. This park covers an area of about 11 acres and has a plethora of rides such as a striking car, swinging chairs and even music bob.
Gurudwara Puddha Sahib
The Gurudwara Puddha Sahib is one of the most amazing places to visit around with your loved ones. On a daily basis, a considerable amount of devotees visit this place for seeking guidance.
Also Read: The industrial city of India, where you will find the world's 10th largest steel company
Things to do in Mohali
Nabha Sahib
You can visit the Nabha Sahib and experience the spiritual grandeur of this place. This Gurudwara is situated on the Zirakpur Highway which is in the Mohali District. What is worth knowing about this place is the fact that this site is constructed at a place where the head of the Guru Tegh Bahadur who was both a Sikh warrior and guru had fallen. And if the legend is to be believed then the guru's head was picked up by the Bhai Jaita who further gave it to the guru's family for cremation in Anandpur.
Gurudwara Koohni Sahib
This site is located on the Chandigarh-Mansa Devi Road. And earlier it was known by the name of Bageecha Sahib. The legend behind this temple is equally interesting to know about. There was a Brahmin girl by the name of Anapurna who used to meditate for Guru Sahib. And then he came to her to fulfil her wish. Guru Sahib meditated for 17 Pahar. She served her Guru well by making him food. And being happy with her devotion the Guru Sahib blessed her that a Gurudwara would be built in her name here.
Events and festivals in & around Mohali
The Chhapar Mela is celebrated in the village of Chhapar in the district of Ludhiana in India on a yearly basis. Moreover, this Mela is held in the memory of Gugga Pir is quite spectacular festivals celebrated in Punjab. Read more...
This festival is also known as the Rural Olympics which is held on an annual basis. Moreover, they come to Kila Raipur which is situated in Punjab. The competitions include cart-race, athletic events as well as rope pulling. Read more...
Best time to visit Mohali
The months from October to November is the best time period to visit Mohali. As the overall temperature and climatic conditions are quite suitable for tourism activities.
How to reach Mohali?
By Air - From Mohali, the Chandigarh Airport is located at a distance of around 15 km from Mohali. The airport is very well connected via flights from many of the Indian cities like Mumbai, Delhi, Kolkata, etc. And from the airport, you will need to take a taxi or some other means of transportation.
By Train - Chandigarh station is the nearest railway station which is located in Mumbai, Delhi, and Kolkata.
By Road - Mohali is very well connected via road network. So, if you are wondering about visiting Mohali by road then it will be a convenient route for you.
You can plan your trip and create your own route to the city with Adotrip's technically driven circuit planner. Click here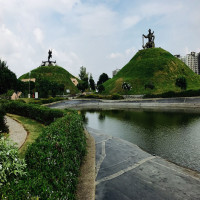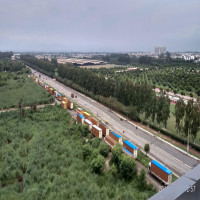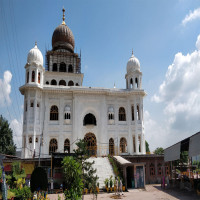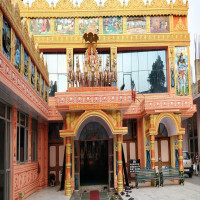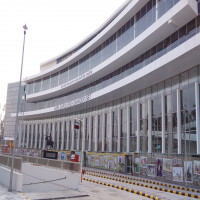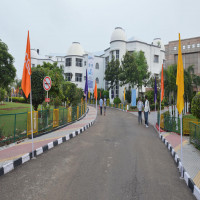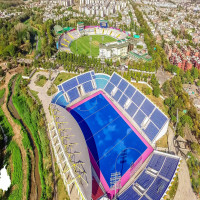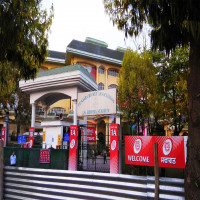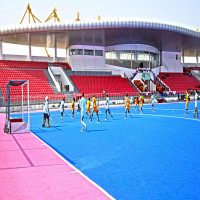 Accommodation
Destination
Meals
Transport
Overall