Parumala is a small village in the district of Thiruvalla Taluk Pathanamthitta and is an island on the Pampa river. The village is mainly renowned for the Tomb of St. Gregorios which belongs to the Malankara Orthodox Syrian Church. This church is a very popularly known as the pilgrimage site and is famous worldwide. An annual feast is held here which is attended by thousands of people every year in the month of November. The festival of Parumala Perunnal is a largely celebrated festival on this location which attracts a huge crowd and is a highlight of this village.
Places to visit in Parumala
Mannarasala Sree Nagaraja Temple
If you are a religious person then visiting this temple will help you find your inner peace. And it is owing to this reason we can say that the Mannarasala Temple is one of the must-visit tourist attractions to travel in Paramula temple. Furthermore, this is quite an ancient temple and is also an internationally known centre of pilgrimage particularly for the devotees of the serpent gods.
Adichikkavu Sree Durga Devi Kshetram Temple
This is quite a popular Durga Devi temple to visit in Alappuzha. The aura of this place is simply quite majestic and enchanting. The serene aura of this place is quite amazing to experience all together.
Also Read: It is the world's largest riverine island which is located in the Brahmaputra River of Assam
Sri Vallabha Temple
The town Thiruvalla gets its name from this temple. It is situated at a distance of around 29 km from Kottayam and 35 km from Alappuzha. This temple is located near Thiruvalla town and is specifically dedicated to Lord Vishnu himself.
Things to do in Parumala
St. Peter and St. Paul Church
St.Peter and St. Paul Church is one of the most iconic places to visit with your loved ones. So, if you are planning a trip to Parumala then visiting this place becomes a must. The aura and charm of this place are quite majestic and you will simply love the vibe of this place.
Chakkulathukavu Temple
Chakkulathukavu is a Hindu temple which is particularly dedicated to the goddess Durga. This temple is located in the Neerattupuram in Kerala and is undoubtedly one of the most popular temples in the state.
Puliyur Mahavishnu Temple
It is a Hindu temple which is located in Puliyoor, Alappuzha District of Kerala in South India. This place was constructed in the Kerala style of architecture and is quite glorified owing to its early medieval timeline of this place.
Events and festivals in & around Parumala
Sabarimala Festival
The Sabarimala temple is a pilgrimage place which is and has been quite popular among the devotees from all over the state and country. Celebrated on a yearly basis this festival is celebrated each and every year in order to worship Lord Ayyappa. Read more...
Uthralikavu Pooram
This festival has been particularly dedicated to the Goddess Kali who is the symbol for killing the evil. Uthralikavu Pooram is celebrated in the Sree Ruthira Mahakalikavu Temple which is situated in the Thrissur district. And later on, the celebrations are even followed by various kinds of folk-art performances. Read more...
Pulikali
The Pulikali is one of the most fascinating as well as fun-filled festivals which is celebrated in Kerala. What is really great about this place is the fact that the vibe of this place is simply irresistible. During this festival, people can be seen as grouping in pairs of 3 or 4 and then perform on loud music. Read more...
Best time to visit Parumala
The best time to visit Parumala is from the month of October to February.
How to reach Parumala?
By Air – The nearest airport is situated in Trivandrum.
By Rail – The nearest railway station is situated in Chengannur.
You can plan your trip and create your own route to the city with Adotrip's technically driven circuit planner. Click here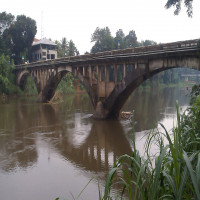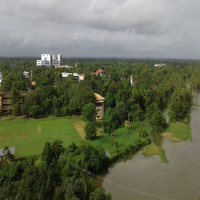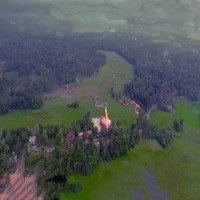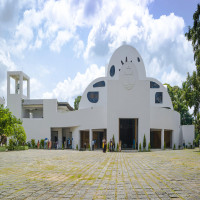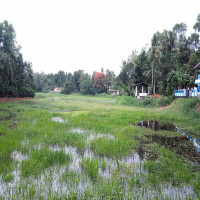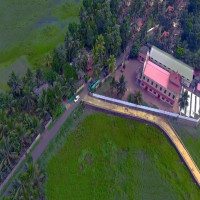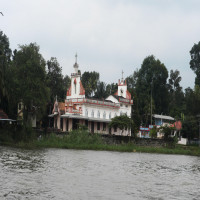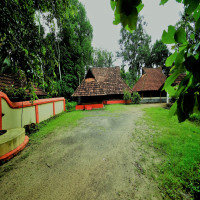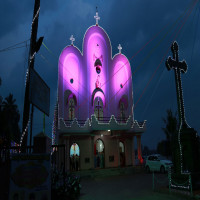 Accommodation
Destination
Meals
Transport
Overall