Kumarakom is a very popular tourist destination which is close to the city of Kottayam and is located in the backwaters of Kerala. It is rather majorly known for its backwater tourism. It is set in the largest lake in the state of Kerala known as Vembanad lake. Tourists visit here to explore the beauty and purity of the backwaters of the state which are known worldwide, and people wish to enjoy and relax by its side. The town has a known bird sanctuary as well which has a lot of variety of both flora and fauna where one can see many migratory birds drinking water all around. The lake also has many different marine and freshwater fishes which are also a part of lovely highlights. The place is also known for houseboats which are open for tourists and are an attraction for people belonging to every age group. People usually use these houseboats to accommodate during their visits and enjoy nature and lake with utmost pleasure. There are many other sightseeing options available for people and also there are some luxury modern resorts built in Kumarakom for people who prefer modern living in natural surroundings.
Places to visit in Kumarakom
Kumarakom Bird Sanctuary
If you are a bird lover then Kumarakom bird sanctuary is the kind of place which must definitely be on your bucket list. And if it is not then you should be adding this place on it. And if you ask us why? Then the answer to that would be owing to the lush green vistas of this place. If you visit this place then you will get acquainted with various kinds of migratory birds such as the Siberian Stork as well as the Kingfisher. That would definitely be an amazing experience for you.
Aruvikkuzhi Waterfall
The Aruvikkuzhi waterfall is surrounded by rubber plantation which adds up to the whole amazing views of this place. Moreover, this waterfall is the kind of place which will offer you an ideal picnic spot as well as a trekking post.
Vembanad Lake
It won't be wrong to say that the Vembanad lake is depicted as the glory of the city and quite rightly so. And the overall picturesque background adds the right touch of a travel destination giving it the necessary romantic feel.
Things to do in Kumarakom
A House-Boat Ride in the Backwaters
What can be great than this? Residing in an old houseboat and then sailing through the quaint and charming backwaters is what makes this whole destination quite a jaw-dropping place.
Also Read: A delight to eyes, this town in Manipur has waterfalls, hills, valleys, and streams to mesmerize you
A Kathakali Performance
The Kathakali is the traditional dance form and is quite an integral part of the Kerala culture which is specifically practised across the state. Furthermore, this amazing dance form involves diverse facial expressions from the part of the dancers and perhaps that is what makes the whole experience to be quite magical.
Strolling Along the Lakeside
How about taking a stroll on the lakeside while specifically enjoying the eye-catching backwater lake? Moreover, walking and seeing the vast skies, crystal clear blue waters would be simply a magical experience.
Events and festivals in & around Kumarakom
Parumala Perunnal
This festival is celebrated with great zeal and owing to which it also attracts a lot of local citizens as well as tourists who have come to this place from all around the world. The reason behind celebrating this festival is the anniversary of the Bishop Mar Gregorios who was one of the spiritual leaders. Read more...
Aarattu
What is really unique about Aarattu Festival is that it is celebrated at the Sree Padmanabha Swamy Temple which is located in Thiruvananthapuram. This festival witnesses a very grand procession which is dazzling enough to impress you right away. During this festival, the idols are taken to the Shankumugham Beach for the purpose of giving them a bath in the sea. Read more...
Onam
Onam is celebrated as an annual Hindu Holiday. If the legends are to be believed then we can say that this festival is celebrated particularly to commemorate the King Mahabali. It is believed that during this festival his soul visits Kerala. Being a harvest festival the Hindus celebrate it with a lot of enthusiasm and owing to which the Onam celebrations include boat races, tiger dances, flower arrangements, women's dance, folk songs and many other celebrations. Read more...
Best time to visit Kumarakom
If you are planning to visit Kumarakom then the months of November to February would prove to be just the right time for you to visit this place.
How to reach Kumarakom?
By Air – Kumarakom doesn't have an airport. The nearest airport is specifically located in Kochi so you will have to plan your trip accordingly.
By Road – There are regular buses from some major cities to Kumarakom. So, if you are planning your trip by road then you can consider taking a bus.
By Train – For travelling by train, you would have to buy tickets of Kottayam instead of Kumarakom.
You can plan your trip and create your own route to the city with Adotrip's technically driven circuit planner. Click here

2 Days

Natural Beauty

Kerala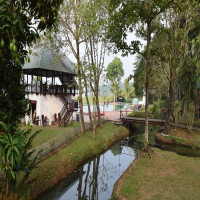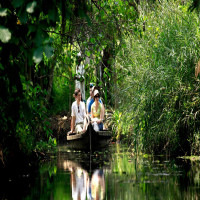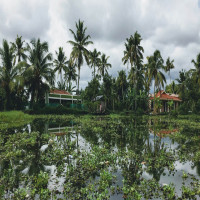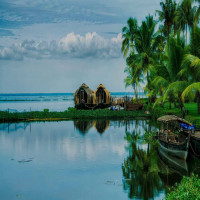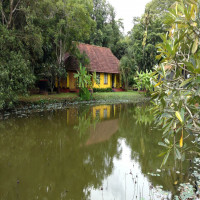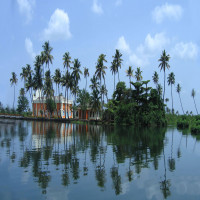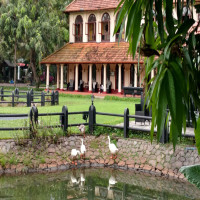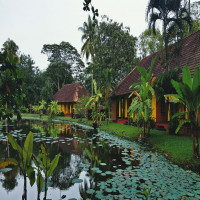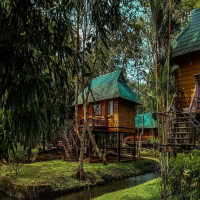 Accommodation
Destination
Meals
Transport
Overall