Kerala, which is one of the most magnanimous states of India both in its beauty and its rich culture and heritage is a big-time tourist attraction. Every small village or city of the state is worth visiting and exploring and so is the most talked about the capital city of the state. Thiruvananthapuram is a beautiful city which has oodles to offer to its tourists. People come from all around the world to gulp down the beauty of the state and this city even more. The city is not to doubt the most populous city in the state of Kerala. It is also known as a hub for information technology as it contributes about 55% of the state's software exports. The city had also been rewarded by the title of 'Evergreen city of India' by Mahatma Gandhi which is absolutely apt for its low coastal hills, natural terrains, and unspoiled beauty. The city is an ancient region with traditions and traces of history which dates back to around 1000 BCE. There are many ancient temples which are taken care of by generations of some families. Padmanabhaswamy Temple is one of the most popular and controversial temples in the world. The treasures of the temple have always been in headlines and it is totally worth it. Thiruvananthapuram is a vast city and is well-connected to all other major cities through rail, road or air.
Places to visit in Thiruvananthapuram
Neyyar Dam & Wildlife Sanctuary
The Neyyar Dam is very famous for its plethora of wildlife which it offers to the tourists and travellers. There is no doubt in the fact that this park is a visual treat for nature enthusiasts. And a guided tour of this park will prove to be quite a phenomenal experience for you.
Padmanabhaswamy Temple
Standing tall and proud this temple is one of the most iconic treats which you can offer to yourself. It showcases the golden history of this place. Furthermore, it is one of the 108 Divya Desams. The Divya Desams are known as the holy abodes of the great Lord Vishnu. This place is a must visit if you ever travel to this majestic travel destination in India known as Kerala.
Poovar Island
Situated at a coastal village along the natural harbour at Vizhinjam Poovar is the kind of tourist attraction in Thiruvananthapuram which you must definitely visit with your loved ones. Moreover, it is believed to have peen the place known as "Ophir" where the ships of the biblical king Solomon had arrived. And from then on it has been a very important centre for sandalwood, spices along with timber.
Things to do in Thiruvananthapuram
Indian Coffee House
If you are wondering how to start your day in Thiruvananthapuram then how about a hot cup of sweet coffee? It is just the right way to kick start your day. And what better option to go with other than Indian Coffee House? The indoor of this place is very peaceful flaring up your experience by manifolds. This coffee house has got 14 branches and is quite famous around the place.
Visit The Famous Temples
Undoubtedly the temples of Kerala have an amazing significance in their own regard. And one definitely gets to see the amazing colours and sync with the vibe of Kerala. Moreover, the architecture of this place is quite spectacular and enough perfect to make it on to be your travel bucket list. Some of the famous temples which must be on your list are Padmanabhaswamy Temple, Karikkakom Chamundi Devi Temple etc.
AMAS – Enjoy Skydiving
If you are an adventure junkie then visiting Trivandrum will prove to be a good decision for you. Because here you will get the opportunity to take part in various adventure activities ranging from various sports activities ranging from water sports such as SCUBA diving, rafting etc.
Events and festivals in & around Thiruvananthapuram
Attukal Pongala
Perhaps there is no place else where you would be able to see literally thousands of women taking over the city streets with hearths? This festival also known as Attukal Pongala is one of the largest annual gatherings specifically of women in the world and that too for a religious purpose. Furthermore, this mega event also found a place in the Guinness Books of World Records for the largest congregation of women.
Best time to visit Thiruvananthapuram
There is no particular time to visit this place as more or less every season is quite pleasant to visit Trivandrum. However, if you still specifically need to visit in a specific timeline then the months from October to February would be quite good to travel.
How to reach Thiruvananthapuram?
By Air – This city has got its own international airport. Thus, connectivity with different cities across the world becomes very easy to tread. There are direct flights covering all the major Indian cities like New Delhi, Cochin, Bangalore, etc.
By Road – If you are planning to visit Thiruvananthapuram by road then you will be happy to know that this place has got an excellent road network connecting with all the major cities such as Kochi, Madurai, etc.
By Train – Thiruvananthapuram is specifically situated within the city and is quite well-linked with all the major Indian cities like New Delhi, Mumbai, Chennai along with many others.
You can plan your trip and create your own route to the city with Adotrip's technically driven circuit planner. Click here

3 Days

Natural Beauty

Kerala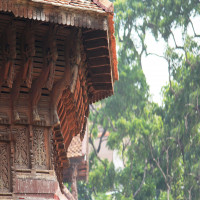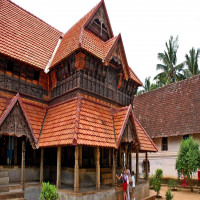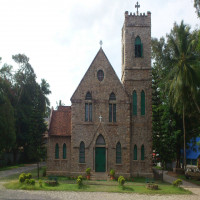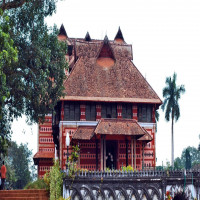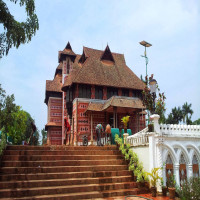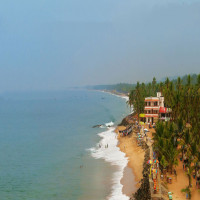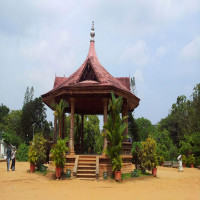 Accommodation
Destination
Meals
Transport
Overall