By the river Narmada is situated this beautiful place accumulated with natural wonders all around. You will find a lot of attractive and fascinating things here like dams, waterfalls, forts, hillocks and more. The city is overloaded with nature's blessings and that is what you need to see while you are there.
Jabalpur also known as Jabbulpore is a well-known city in the state of Madhya Pradesh. It is a tier 2 city which is marked as a major city of the state. It is also very popular for some tourist attractions points which pulls a lot of crowd all time in the year. The city is an important center for administration, industrial, education as well as business. It also has a major military base along with being a producer of arms and ammunition in India. According to mythology, the three asuras were defeated by Lord Shiva in Jabalpur. There is a lot that is still not known about this significant city and thus it holds an important place in the glory of the state. The main attractions and highlights of this city are the white marble rocks at Bhedaghat and Dhuandhar falls which are beautiful for sightseeing and are perfect picturesque locations.
It is very easy to reach the city through all mediums of transport. One can reach here from any part of the country using air, railways or road. The nearest airport functional for Jabalpur city is the Jabalpur airport which is hardly 20 kms from the city center and is connected to all major cities of the country like New Delhi, Mumbai, Hyderabad etc. Jabalpur junction railway station is connected to all other big cities of India. By road the city is connected to many major cities like Varanasi, Bhopal, Jaipur, Allahabad, Bangalore etc.

3 Days

Natural Beauty

Madhya Pradesh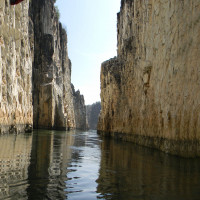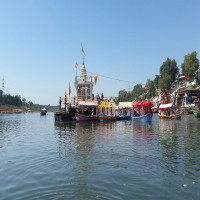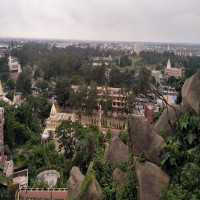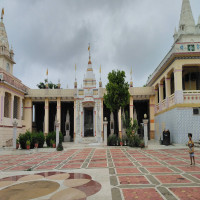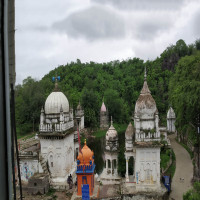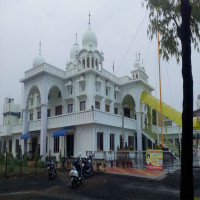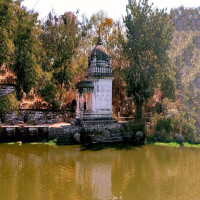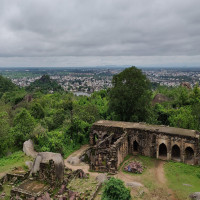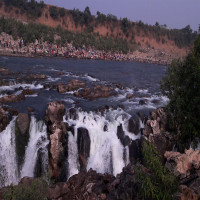 Accommodation
Destination
Meals
Transport
Overall