Do you ever wonder who could have built these temples at Khajuraho? A blend of Hindu, Buddhists and Jain temples Khajuraho fascinated me a lot. I also got to know that it comes under the UNESCO World Heritage sites of India. I travelled to the Bundelkhand region of Madhya Pradesh to explore and discover the famous as well as somewhat controversial rock carvings of this temple. I found that the architecture of this town is quite depictive. There are a lot of temples belonging to Hindu Gods like Lord Shiva, Vishnu and Jains. Mr. Satvik my tour guide told me that this place was divided into three particular sections: Western, Southern and Eastern. And of all three the western section was the largest. If you want to know which are the best places to explore here then keep on reading.
Top attractions of Khajuraho
Kandariya Mahadev Temple
I got to know by my local guide that this particular temple was built in the year of 1025-1050. I was really mesmerized the overall aura which the temple exuded. The finesse of the architecture compelled to think that how could our ancestors have built something like that without the use of any kind of technology which we have now with us. And then, I thought ours was a land of mysticism and liberation and yogis and traditions. Everything and anything is possible here.
Lakshman Temple
Travelling all across the world the one thing which I have noticed is that you will be finding the most beautiful temples only in Southern India. This land has given some of the most aesthetically pleasing temples to us. And Lakshman temple is yet again one such interesting temple to explore and get to know about our very own diverse cultures.
Also Read: You will surely get scared visiting this horror tourist...
Beni Sagar Dam
The Beni Sagar Dam has been located on the Khudar river. When I saw the spectacular view then I was quite enchanted with the vast scenic expanse. I didn't know how deep the waters were and didn't bother to ask because it didn't matter at that moment.
Things to do in Khajuraho
Visit State Museum Of Tribal And Folk Art
Visiting the State Museum Of Tribal & Folk Art was quite an amazing experience for me. I got to know that in this place over 500 tribal antiques, folk paintings, jewellery, masks and many other things have been kept.
Khajuraho Dance Festival
Mr. Satvik told me that this festival is organized by the Madhya Pradesh Kala Parishad and continues for a whole week. As Mr. Satvik told me that this festival includes various dance forms such as Odissi, Bharatnatyam, Kathak etc from some of the most celebrated personalities in the field.
Raneh Falls
I discovered that the Raneh falls is one of the most exceptional places to visit in Khajuraho. The vast expanse of these falls really intrigued me. Indeed this travel experience gave me some of the most beautiful memories of my life.
Best time to visit Khajuraho
If you want to travel to Khajuraho then the best time to visit this place would be the months of July and March. It is one of the best times to visit Khajuraho.
How to reach Khajuraho?
Khajuraho is located at a distance of 5 km away from the city; one can get the flights from Delhi, Agra, Varanasi, Mumbai. A train station is opened in Khajuraho connected to Jhansi on the Delhi-Chennai/Bangalore/Trivandrum mainline. Khajuraho offers smooth connectivity with major parts of Rajasthan. Regular bus service is available between Satna and Jhansi. One can roam around the city by car as there are car rental companies, as well as auto-rickshaws, are available to roam around the town.
You can plan your trip and create your own route to the city with Adotrip's technically driven circuit planner.Click here

3 Days

Historic sites

Madhya Pradesh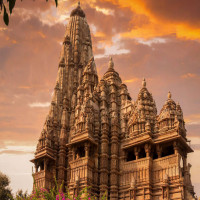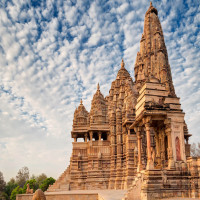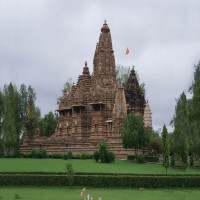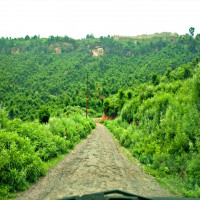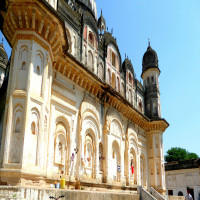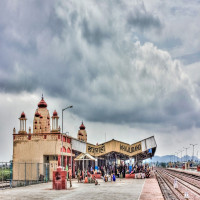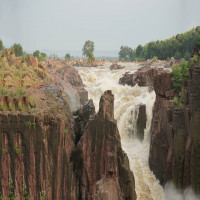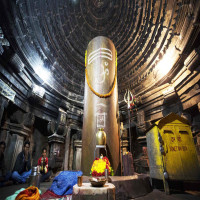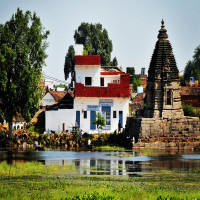 Accommodation
Destination
Meals
Transport
Overall