Are you a nature-driven person? Do you also like places with natural beauty, picture-perfect monuments and fairy tale palaces? If the answer is yes then Agartala is exactly what you are looking for. It is rich is appearance and its culture as well. As soon as you step in Tripura, you will get suggestions to visit this place for sure, hence mark it in your list well in advance. Agartala is the capital of the state of Tripura and it comes as the second largest city in North-eastern India. Agartala is an impeccable place where you can realize the perfect mix of natural beauty along with the blend of varied and its rich culture. The place is not only known for just flowers and valleys, but you can also explore the historical and religious monuments as it stands among the most developed city of Tripura.
Places to visit in Agartala
Buddha Temple
It won't be wrong to say that this temple is more or less evidence of the influence of Buddhism on the people of Agartala. This temple is considered as quite an important site of religious importance which was constructed in the year of 1946.
These hills are an amazing place to visit as the lush beauty which this place has to offer to the tourists and travellers is simply brilliant. The charm of these hills is simply inevitable. Read More...
Raima Valley
The Raima Valley is known for providing exceptional views of nature. For people who love to travel, this place is no less than a heaven.
Also Read: Experience the largest city in Andhra Pradesh
Things to do in Agartala
You can visit Kunjaban Palace which is an amazing destination to explore and discover. More or less this place is out and out amazing when it comes to tourism activities in Agartala. This place is simply amazing when it comes to travel and explore.
You can also visit the Sepahi Jala Wildlife Sanctuary which is known for having a wide variety of bird and primate population. Moreover, this place is not just a wildlife sanctuary but also an academic and research centre.
Visit Chittagong Hills for a memorable getaway. This hill comprises of lush mini mountains with raw and abundant natural beauty.
Events and festivals in & around Agartala
The Ashokastami Festival is held in Tripura with great zeal and enthusiasm. This is a very popular festival which is celebrated in the Agartala. And one needs to keep a fact in mind that the entire population of Tripura is Hindu. However, still one can find numerous tribal people in Tripura. Perhaps it is the reason owing to which Tripura is also known as the very lab of exotic cultural synthesis. Read More...
The Boat Race is celebrated on an annual basis in Tripura. Held in the month of August this is quite a popular festival which attracts a great number of people not only from Tripura but all across the world. It is practically a unique ceremony when people having boats dive down the river and competition is started. What is worth knowing is the fact that prizes are also distributed at the end of the boat race. Read More...
Orange and tourism festival is celebrated in Jampui hills which is perhaps the only place where oranges are cultivated. Thus, the people of this place dedicate this one day to joy and gratitude. Read More...
Best time to visit Agartala
The best time to visit Agartala is in the winter season as during this time the overall temperature is quite prolific
How to reach Agartala?
By Air - If you are planning to visit Agartala then there are regular flights which connect Agartala with the major cities of the country.
By Road - You can travel by bus as it will also prove to be quite affordable to you.
By Train - The city of Agartala is quite well connected with the other major cities of the countries via regular trains routes.
You can plan your trip and create your own route to the city with Adotrip's technically driven circuit planner. Click here

2 Days

Natural Beauty

Tripura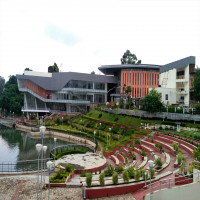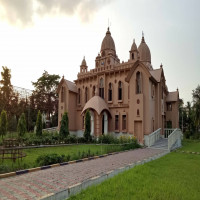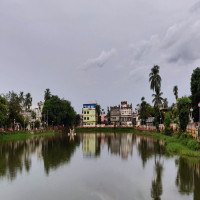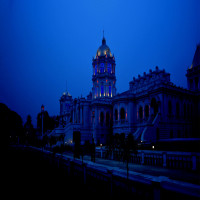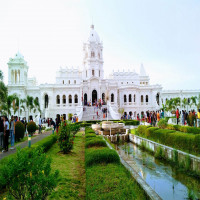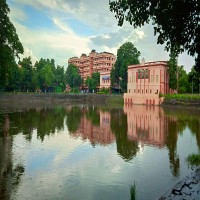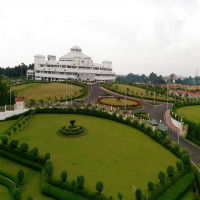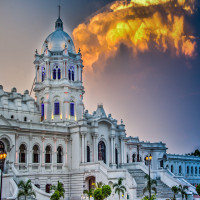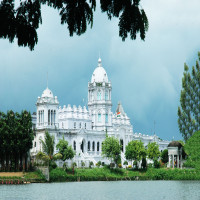 Accommodation
Destination
Meals
Transport
Overall