Hey, do you know what Kanchipuram is mainly famous for? Mainly, its rock-cut temples and the Kanjeevaram silks. After I visited Kanchipuram, I thought that I have come someplace traditional town. Moreover, I have this habit of reading about the place which I intend to visit and I did the same before travelling to Kanchipuram and thus got to know about various interesting places.
Places to visit in Kanchipuram
Kamakshi Ammam Temple
The Kamakshi Ammam Temple is home to the divine goddess Kamakshi. She is also known as the incarnation of Parvati and is known as the goddess of love, fertility and strength. Moreover, as I have heard and read this place is also one of the Shakti Peethas which had been built around the falling body parts of Parvati.
Varadharaja Perumal Temple
Visiting the Varadharaja Perumal temple was really an amazing travel experience for me. This place holds phenomenal religious importance. A local guide over there told me that this place was constructed during the time period of the Chola kings. And when I was there, I noticed a great number of people who had come there to take the blessings in the Vishnu Kanchi.
Things to do in Kanchipuram
Visit Perumal Temple
The Vaikunda Perumal Temple is one of the most amazing places which I could have visited. This temple was built by the Pallava king whose name was Nadivarman II. It was during the 7th century. Exploring this temple I found out that it has been specifically dedicated to Lord Vishnu. Everything which I saw compelled me to wonder about the vastness of our Hindu culture. Anyone visiting this place would be definitely mesmerized by the magnitude of our culture.
Also Read: Located on the banks of Mandovi river this is an amazin...
Chitragupta Temple
The Chitragupta Temple was built in the 9th century. It was during the period of the Chola Kings. Inside the temple, you would find that the main deity is present in a sitting posture and has been holding a pen in its right hand and a palm leaf in the left hand. All of the two symbols represent his way of work. Overall it was an amazing experience for me.
Ekambareswarar Temple
Visiting the Ekambareswar temple I was quite fascinated with the travel experience. A local guide told me that there were 1,000 pillars, 5 spacious corridors, 57m high Gopuram along with 1,008 shiva lingams. At first, I refused to believe it but when I saw it for myself I was completely blown away by the whole wave of experience which had touched me.
Events and festivals in & around Kanchipuram
Yaksha Festival
It is quite true that India has an amazing culture. There are many art forms which have evolved into over a period of thousands of years. It is basically a 7-day festival comprising of various music and cultural art forms.
The Naynar Uryavan Festival
What I have heard is that the Nayanar festival is celebrated in the memory of the revered 63 Naynar saints.
Best time to visit Kanchipuram
The best time to visit Kanchipuram are the months from March to October. During this time, the overall weather conditions are quite suitable for travelling activities.
How to reach Kanchipuram?
By Air - The nearest airport is the Chennai International Airport which is situated at a distance of approximately 75 km. From there you will need to hail a taxi or some other means of transportation.
By Road - If you are planning to visit Kanchipuram via road then there are various buses which run on the route interlinked with other major cities.
By Train - If you are planning to visit Kanchipuram via train then you won't be finding any kind of problem with the overall
You can plan your trip and create your own route to the city with Adotrip's technically driven circuit planner. Click here

2 Days

Architecture

Tamil Nadu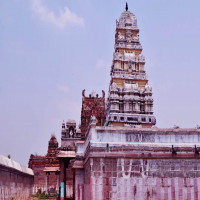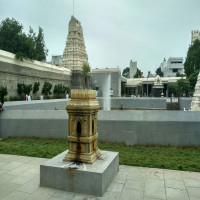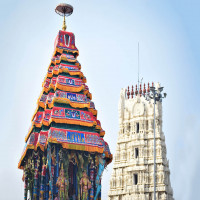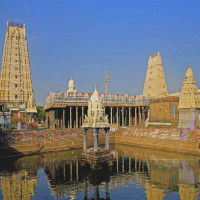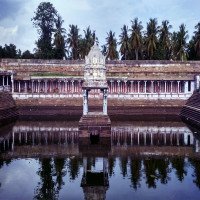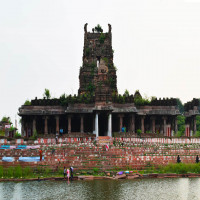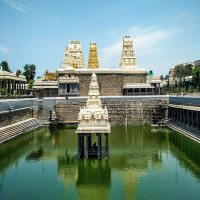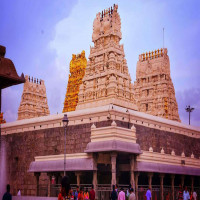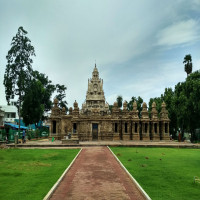 Accommodation
Destination
Meals
Transport
Overall