Chennai which was earlier known as Madras is the magnificent capital of the state of Tamil Nadu. The capital is truly one of the most enriched places in India. It is a cultural, economic as well as an influential educational center of the country. The city is located at the Coromandel Coast off the Bay of Bengal. The city in the southernmost part of India is one of the most visited places by foreign tourists because of its beauty and extravagant culture and traditions which are famous all around the world.
Places To Visit In Chennai
Marina Beach
Marina Beach is sited at the city Tamil Nadu and spread on a land of 13 km., it stands among the most crowded beaches where 30,000 come to this place every day. Undoubtedly, a perfect place for the travellers and a picture-perfect corner for tourists.
Breezy Beach
It is a well-known beach sited at Chennai where one can take the pleasure of lovely and breezy evenings. The perfect place for those who wish to chill out and have fun, as here it offers the less contaminated air.
Kolli Hills
Koli hills is one such place where commercial activities are restricted so one can experience the nature's brilliance. Also, known as the Mountain Of Death and connects the religious significance too as Arappaleshwar Temple is here.
Arignar Anna Zoological Park
If you are one of those who wishes to find the natural flora and fauna then, Arignar Anna Zoological Park is the right place. It covers a range of 1260 acres of land and ranks as one of the largest zoos in South East Asia.
Marundeeswarar Temple
Marundeeswarar Temple is located in Tiruvanmiyur, near Chennai, the prasadam here prepares from the sacred ash, water and milk that is an amazing thing to experience. The temple considered as a boon for those facing numerous health problems.
Things to do in Chennai
Enjoy the adventure at Meesapulimala Trek
Explore the Hilltop camping experience
Beach bonfire and camping for the visitors
Camping and surfing in Kovalam
Events and festivals in & around Chennai
Tamil New Year
You are highly mistaken if you think that there is just one New Year for everyone as in India many states or culture have their separate time of welcoming a year according to the Hindu calendar. Read more…
Mahamaham Festival
You can imagine the amount of eagerness and excitement for a festival happening once in 12 years. Read more…
Cape Festival
Kanyakumari anyway creates quite a buzz among the tourists and is always chased by people from all over the world. Read more…
Aurobathimoovar Festival
A much-anticipating festival of Mylapore, Chennai which is celebrated for the penance of Parvati and 63 deities. Read more...
Best time to visit Chennai
It stands as the most religious capital cities and the best time to visit the Chennai is pre-monsoon and the winter season, in between October and February.
How to reach Chennai??
You can plan your trip and create your own route to the city with Adotrip's technically driven circuit planner. Click here

2 Days

Urban Area

Tamil Nadu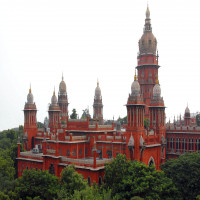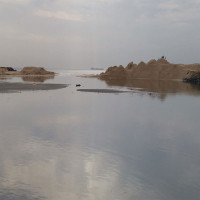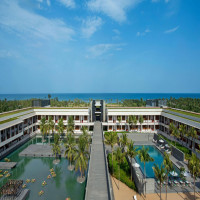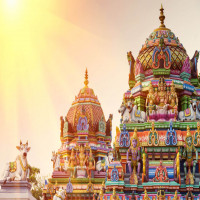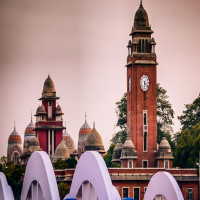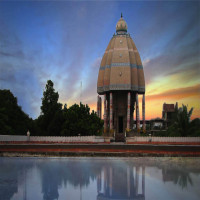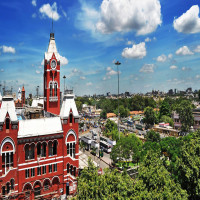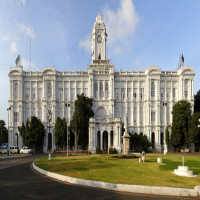 Accommodation
Destination
Meals
Transport
Overall