Pelling is a small hill town in the district of West Sikkim. It is hardly far from the district headquarters of Geyzing. It is at a high altitude and is growing as a tourist destination day by day. The place is gearing up to welcome the tourists and give them best comfort as much as possible. The roads are being repaired and also many hotels are being built so as to develop the town as a tourist destination of the state of Sikkim. The highest peaks can be viewed closely from Pelling. There are many waterfalls, monasteries and places to visit in Pelling.
Places to visit in Pelling
Darap Village
The Darap Village is one of the most popular tourist spots to visit around in Pelling. This village is specifically inhabited by many of the ethnic communities such as Tamangs, Chhetris as well as Gurungs. This area is known for its brilliant beauty as well as connectivity.
Sewaro Rock Garden
Sewaro Rock Garden can be considered as the preferred picnic spot among the important places to explore in Pelling. You will find this place full of streams, fountains, gardens, gala time, etc.
Also Read: This city is sprinkled with palaces and temples, rich history, & tales of India's independence
Singshore Bridge
The Singshore bridge is situated at a height of 198m above the ground level. This place offers spectacular views along with incredible sightseeing options. Moreover, what is really interesting to know about this place is the fact that it is one of the highest gorges bridges in Asia.
Things to do in Pelling
Rimbi & Kanchenjunga waterfalls
You can visit Rimbi waterfall and is considered as an absolute treat to the eyes. And owing to it's popularity it is frequented by locals where you can find them having fun with their friends and family.
Kanchenjunga Falls is yet another interesting place to visit around with your loved ones. The Kanchenjunga Fall is an important tourist attraction of Sikkim. You should definitely consider this place to visit if you are in Pelling.
Kaluk
Kaluk is yet another amazing tourist attraction in Sikkim. This place is known for its unexplored Lepcha tribe. There is no doubt in the fact this place is quite close to nature. So, if you ever decide to go to Pelling, Sikkim then visiting Kaluk must be on your travel visit list.
Events and festivals in & around Pelling
Kanchenjunga Festival
As the name suggests this festival has been named after the mountain Kanchenjunga. Furthermore, it is also considered as the biggest festival which is celebrated every year with loads of exciting activities like trekking, mountain biking, etc.
Jorethang Mela
The Jorethang is a place which is located at a distance of few kilometers from Pelling. The Jorethang festival takes place in the month of January and what is really interesting to know that this festival is celebrated for a period of seven long days.
Drupka Teshi
The Drupka Teshi is particularly celebrated by the Buddhists community. The idea behind this is to preach the truth to the disciples at Sarnath. This is definitely a great experience for those visiting Pelling for the first time.
Best time to visit Pelling
The summer season is the best time to visit and explore the charm of Pelling.
How to reach Pelling?
The nearest big cities are Gangtok and Siliguri which is also the nearest railhead and airport from the town. The state capital Gangtok is around 115 km from the town and people can easily take jeeps from the city to reach the hill town.
You can plan your trip and create your own route to the city with Adotrip's technically driven circuit planner. Click here

2 Days

Hill Station

Sikkim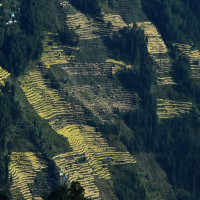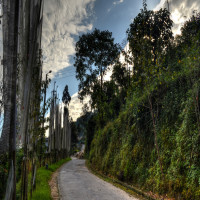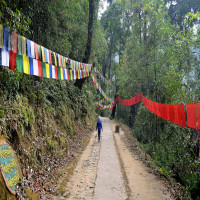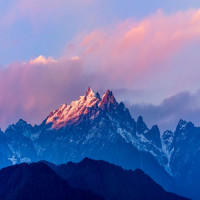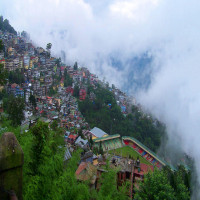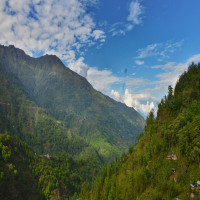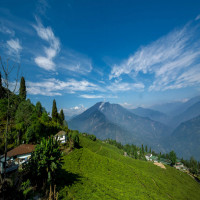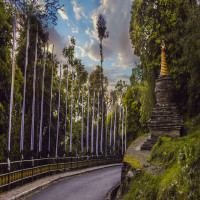 Accommodation
Destination
Meals
Transport
Overall