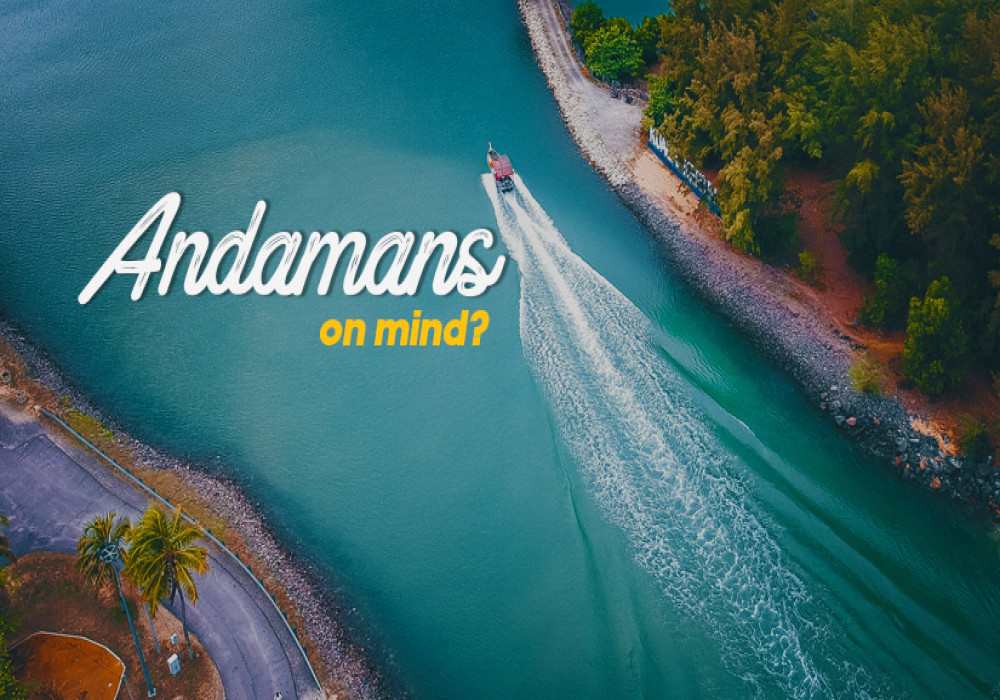 Know Everything About Breathtaking Andamans: Interesting Places and Things To Do
Are you in search of a place close to nature to rejuvenate your soul?

The Andaman Islands are the perfect escape for a wandering soul. The pristine beaches, underwater wonders, and beautiful locations make the Andaman Islands a treat for all.
It is an ideal travel destination in India to get away from the mundane routine and make memories that will always make you smile.
10 Best Things To Do In The Andamans
We have created a list of amazing places to visit in Andamans that would make your trip worth remembering. Here we go:
1. Havelock Island
Havelock Island is one of the most popular Andaman tourist places and one of the largest islands in Ritchie's Archipelago. It is the favorite spot for adventure seekers who want to engage in scuba diving, deep-sea diving, and snorkeling. The white sand beaches, corals, and clear water are the main highlights of Havelock Island. Get on one of the glass-bottomed boats to experience the marine life up-close.

2. Port Blair
Port Blair is the capital city of the Andaman and Nicobar Island – one of the major attractions of Andaman tourism. Apart from sightseeing and trekking, it allows you to engage in the cultural background of India. Attend parties that offer a mix of cocktails along with a variety of delicious food. Head to Aberdeen Bazaar and splurge a little on pearl jewelry, shell décor accessories, and wood artifacts, etc.

3. Cellular Jail
Also known as "Kala Pani" - the Cellular Jail is one of the most famous places to visit in Andamans. The Britishers once used this prison to exile and execute political prisoners. Several parts of the cellular jail were destroyed by the Japanese during World War II. It is now a shrine to all the national heroes and it is a national memorial monument.

4. Baratang Island
Exploring Baratang Island is one of the best things to do in Andaman, which is still untouched from the tourism point of view. Known for its limestone caves, mud volcano, and tropical forests – this island is a little paradise that never fails to surprise. It is home to the Jarawa tribe, one of the oldest existing human races.

5. Samudrika Marine Museum
Samudrika Marine Museum is a heritage place in Andaman that offers an insight into the past of the islands, their people, and their marine lifestyle. It is managed by the Indian Navy to spread awareness in the society about marine life. The museum has a huge collection of corals, fishes, seashells, and other species of sea animals.

6. Radhanagar Beach