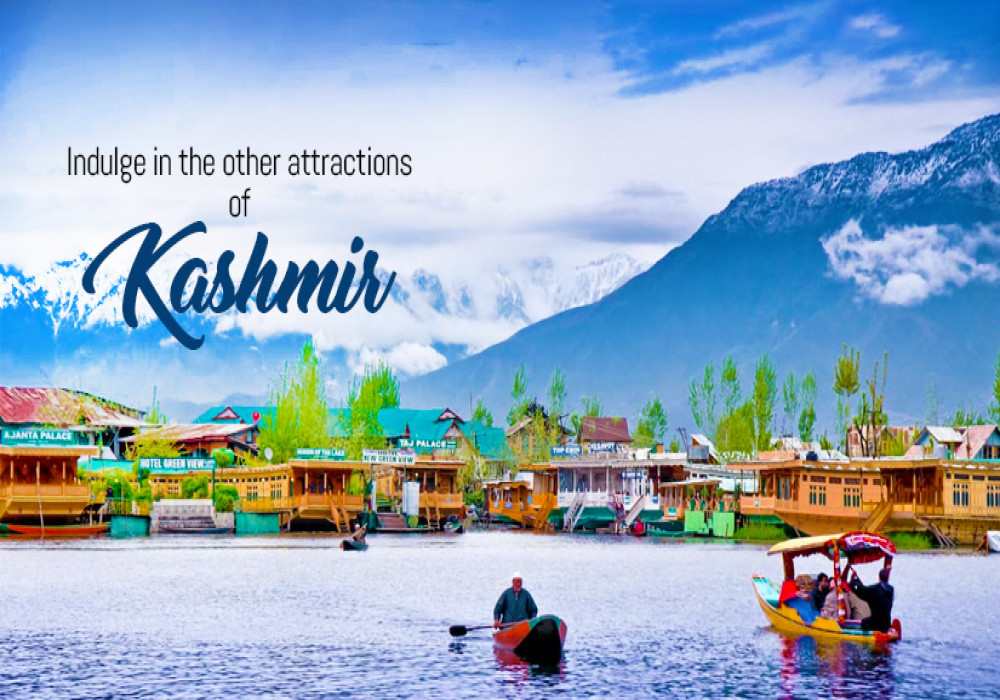 5 Famous Festivals Of Kashmir That Will Leave You Amazed
Kashmir has often been deemed as heaven on Earth and we couldn't agree more. The charm of this Himalayan region lies in the enchanting valley views and green landscapes, but the vibrant festivals of Kashmir celebrated by the local folks amplify that charm of Kashmir. The people let bygones be bygones and indulge in festivities in absolute communal harmony. This stands as an example of the beauty of Kashmir.
Known for its colorful festival all around the world, India celebrates its festivals with passion & fervor, grand feasting, and unbelievable merry-making. India is home to many religions and states that have their own hundreds of festivals, respectively. That's why it is Incredible India!
Here Are 5 Famous Festivals Of Kashmir
Kashmir is a place that is best known for its breathtaking valley views and wide landscapes but here we talk about the vibrant festivals of Kashmir that will leave you amazed. Check out the details on all the festivals and events!
1. Hemis Festival
The Hemis Festival venerates the Lord Padmasambhava (Guru Rinpoche) by a dance performance at Hemis Gompa of Leh which is the largest and richest monastery in Kashmir. Guru Rinpoche is known to be the founder of Tibetan Buddhism. It is believed that his life's mission is, was, and remains to improve the spiritual condition of all living beings. The most esoteric of festivities are the mystic mask dances making it one of the most vibrant festivals of Kashmir. The Mask Dances of Ladakh are referred to as chams performance. Chams performance is an essential part of Tantric tradition, performed only in those gompas which follow the Tantric Vajrayana teachings and the monks perform tantric worship.

2. Baisakhi
Baisakhi is a festival that is celebrated throughout the country on April 13th and is a famous festival of the Sikh community. Baisakhi marks the new year for the Sikhs and the day embarks the harvesting season in India. Because of the Sikh population living in the state, Baisakhi is celebrated as the harvest festival of Jammu and Kashmir. Baisakhi is among the most popular festivals of Kashmir as it witnesses humongous celebrations in the state.
3. Tulip Festival
During the spring season, Kashmir becomes a canvas to be painted with bright colored tulips by nature. There are hundreds of Tulip gardens in Kashmir that are adorned with rows of Tulips. The largest tulip garden, Indira Gandhi Memorial Tulip Garden, lies in the bounty of Srinagar which hosts one of the most famous festivals of Kashmir, the Tulip Festival. The Indira Gandhi Tulip Garden boasts of a variety of Tulip's gardened here. A sight of parallel rows of tulips is a mesmerizing and breathtaking experience, especially for the non-Kashmiris. The festival showcases luscious cuisine, local handicrafts, cultural programs, and of course, Tulips!

4. Shikara Festival